Competitor
30 Best-selling Professional Web Admin Templates on ThemeForest
17 Free Content Management Systems For Better Content Handling | Graphic and Web Design Blog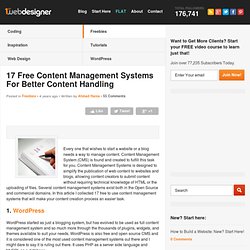 Every one that wishes to start a website or a blog needs a way to manage content.
Apache Lenya - Open Source Content Management (Java/XML)
CityMax - The Original All-In-One Website Builder - Home
ODE -- Index
Web Content Management and Portal Solutions - Bitrix Site Manager
Content Management System - CMSMatrix.com. CMS comparison, Enterprise CMS, Opensource Content Management Systems,
JMDCMS - ASP.Net, C#, SQL Server Based Free Open Source Web Content Management System
mojoPortal - Home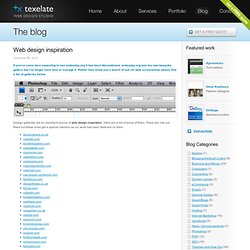 Web Design Inspiration
December 8th, 2010
Ellington CMS
Industry's most comprehensive web site creation solution. - SiteKreator Home
About Boxxet - the Best News, Blogs, Videos, Photos and Search
Inc - Web Content Management and Document Management with scalable flexible and affordable authoring solutions.
Nucleus CMS: Pure Publishing
Workflow - EPiServer
Rapidly develop and manage Internet, intranet and extranet websites
IBM Workplace Web Content Management - Product Overview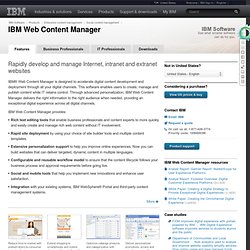 products
Your Company Name Here Website Tonight® - Build your own web site
Web Hosting Services for Business and Ecommerce from ValueWeb
Private Label CMS Reseller
Small Business Web Design - Inapart,Inc.
Affordable Website Templates, Hosting and Databases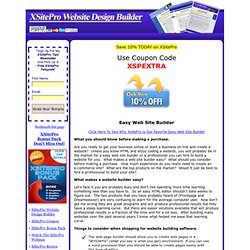 Easy Web Site Builder
Click Here To See Why XsitePro is Our Favorite Easy Web Site Builder What you should know before making a purchase.
Website builder. Create a website in minutes with Site2You
SiteCenter: Online Web Builder
Wholesale Online Store Solution Provider with over 3,500 products
Web Content Management - Savvy Content Manager - ColdFusion CMS for Mac and PC
Home
Subdreamer CMS - Build your website today!
Asbru Software
Xaraya :: Welcome
CMS - Content Management System
Cuyahoga - Home
TheBeerHouse: CMS & e-commerce StarterKit
Microsoft adCenter: Online advertising platform for MSN Search