Weather
Weather and Atmosphere
Weather Wiz Kids weather information for kids
Why do clouds form at different heights in the atmosphere? The characteristics of clouds are dictated by the elements available, including the amount of water vapor, the temperatures at that height, the wind, and the interplay of other air masses.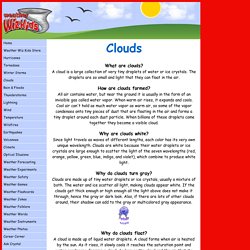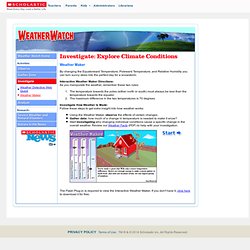 Online Activities: Weather Watch
Weather Maker By changing the Equatorward Temperature, Poleward Temperature, and Relative Humidity you can turn sunny skies into the perfect day for a snowstorm.
weather%20trivia
Atmosphere
Not yet registered? Register now to download, share, and save resources. weather%202
weather1
Weather Watch Home
Weather Activities - Temperature Converter - Kids Weather Activities