On line privacy
written by: Mark Muller•edited by: Bill Bunter•updated: 5/18/2011 TrackMeNot is a browser add-on for Firefox aiming at obfuscating your searches in Google and other search engines.
TrackMeNot Review: The Worst Security Tool Ever?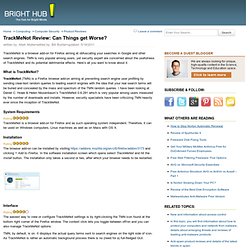 You may have never heard of youhavedownloaded.com, but if you recently grabbed movies, music or software from online file-trading networks, chances are decent that the site has heard of you.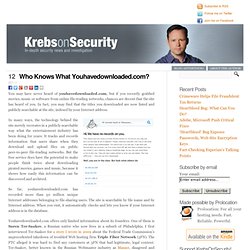 Who Knows What Youhavedownloaded.com?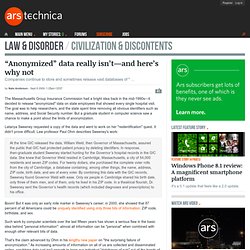 The Massachusetts Group Insurance Commission had a bright idea back in the mid-1990s—it decided to release "anonymized" data on state employees that showed every single hospital visit. The goal was to help researchers, and the state spent time removing all obvious identifiers such as name, address, and Social Security number.
"Anonymized" data really isn't—and here's why not
So I got an invite earlier today from one of those friends who'll sign up for just about anything, directing me to Spokeo.com -- a site that purports to keep track of my social-networking site activity.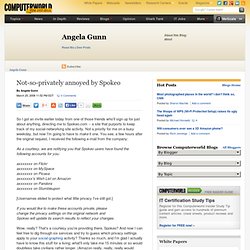 Not-so-privately annoyed by Spokeo
Don't look now, but you're being watched. And now that I've signed up for Spokeo.com, I could be the one watching you. Spokeo is a search engine that uses email addresses to find people across the social Web.
Social media search: A stalker's paradise?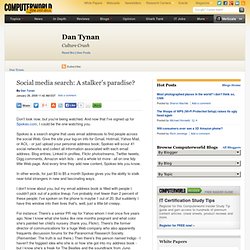 Best_Practices_Datasheets.pdf (application/pdf Object)