Hacking: Defense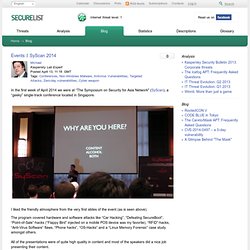 Blog
In our search for various types of malicious code for Mac we recently came across a rather interesting peculiarity in Safari. It turns out that Safari for Mac OS, like many other contemporary browsers, can restore the previous browsing session. In other words, all the sites that were open in the previous session – even those that required authorization – can be restored in a few simple steps when the browser is launched.
Hacker's Demo Shows How Easily Credit Cards Can Be Read Through Clothes And Wallets
scams - report the scam here
SpywareGuide.com - Spyware, Greynets, Privacy, Botnets, Rootkits, Security Resource
Java web applications security. XSS | RichFaces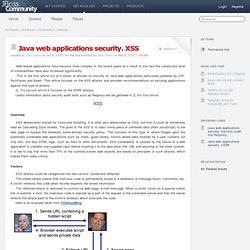 Web-based applications have become more complex in the recent years as a result of this fact the variety and level of vulnerabilities have also increased significantly. This is the first article out of a series of articles on security of Java web applications particularly powered by JSF, RichFaces and Seam. This article focuses on the XSS attacks and provides recommendations on securing applications against this type of attacks.