Great stuff
fremont-troll.jpg (JPEG Image, 600 × 453 pixels)
What is ShotCopy
ShotCopy's Innovative, Quality Design ShotCopy is handcrafted from Baltic Burch, coated galvanized steel and durable plastic for many years of trouble-free, reliable service. ShotCopy's ingenious use of magnetic pads makes it easy to make quick image changes while copying. Plus, its compactness takes very little space on the desktop. With ShotCopy and your digital camcorder (which can focus to within 1" of the camera lens) you don't need a PC around during image capture. After your done copying you can download the pictures to your PC for image editing and touch-up.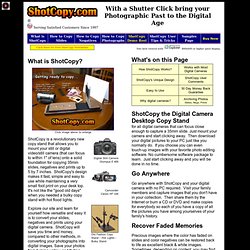 I bet you didn't know something like this exists!!
11 cheap gifts guaranteed to impress science geeks - Crazy as a Bag of Hammers - Humour, Jokes and fun stuff.
Science comes up with a lot of awesome stuff, and you don't need a Ph.D, a secret lab, or government funding to get your hands on some of the coolest discoveries. We've got a list of 11 mostly affordable gifts that are guaranteed to blow your mind, whether or not you're a science geek. Also known as frozen smoke, Aerogel is the world's lowest density solid, clocking in at 96% air. It's basically just a gel made from silicon, except all the liquid has been taken out and replaced with gas instead. If you hold a small piece in your hand, it's practically impossible to either see or feel, but if you poke it, it's like styrofoam. Aerogel isn't just neat, it's useful.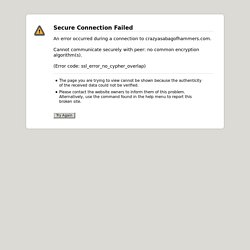 How A U.S. Marine Deals With A Cheating Girlfriend
10-found-the-sun-b.jpg (JPEG Image, 600 × 399 pixels)
The Moment When You Realize That It's Only One Pic
Free Text-to-Speech (TTS) Avatar Widget by SitePal
245868460876294425_BeuTA3Jj_c.jpg (JPEG Image, 333 × 333 pixels)
Simple Ideas That Are Borderline Genius (35 Pics)
Eyeball Series
ipam_tiny_images.pdf (application/pdf Object)
Liam's Pictures from Old Books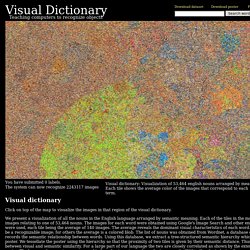 80 Million Tiny Images
You have submitted 0 labels. Visual dictionary: Visualization of 53,464 english nouns arranged by meaning. Each tile shows the average color of the images that correspond to each term. Visual dictionary
Snowflake and Snow Crystal Photographs
Lucy Pringle's Crop Circle Photograph Library : Barbury Castle, Wiltshire, 2008