Main Dishes
Difficulty:Medium | Total Time: | Makes:2 to 4 servings This recipe skips the potato and uses ricotta cheese and pumpkin purée for gnocchi with a dense (but not heavy) texture rather than a pillowy-light one. Once the dough is rolled out, the gnocchi are cut and ready to be cooked. Just boil them, then give them a quick sauté in butter and fresh sage. To finish, take the gnocchi out of the pan, turn down the heat, and make a quick creamy sauce with crème fraîche and Parmesan cheese, then pour it over the gnocchi and sprinkle with toasted hazelnuts.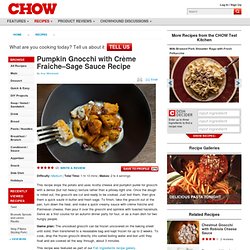 Pumpkin Gnocchi with Crème Fraîche–Sage Sauce Recipe
Scrambled Tofu Turmeric Recipes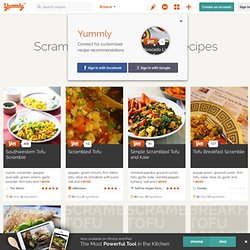 Login to save recipes from your favorite food sites Sign up now firm tofu, olive oil, white onion, red pepper, pepper, coriander, cumin and 7 MORE olive oil, green onions, diced tomatoes, silken tofu, ground turmeric, salt and 2 MORE firm tofu, soy sauce, onion powder, salt, turmeric, italian seasoning and 5 MORE onion, bell pepper, extra firm tofu, vegetarian sausage, olive oil and 6 MORE
Quinoa: Use this Complete Protein to Create Healthful Vegetarian Dishes
(NaturalNews) Quinoa is one of the most impressive foods to hit the grocer's shelves in many years. It is the live seed of a dark green leafy plant that has the taste, texture and versatility of grain. Quinoa (pronounced keen wa) is both nutritious and delicious. It is the only grain-like food that offers a complete protein, a feature that makes it a favorite with those avoiding animal products. Quinoa has a delicate nutty flavor when cooked and can be a nutrient packed substitution in many traditional recipes.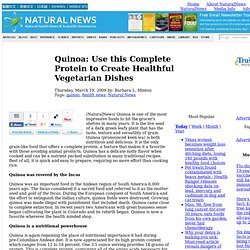 Vegetarian Burgers Recipes — Punchfork
If you caught my post early last week, you may remember the chocolate craving that got in the way of me making this soup. I can't say the craving ever really went away – I ate all of those chocolate covered apples and am wanting more – but I did finally get around to making this soup. I hope you will agree that is was worth the wait! I rarely make soup and when I do I want it to be packed with flavor. This soup delivered and also scored big in nutrition.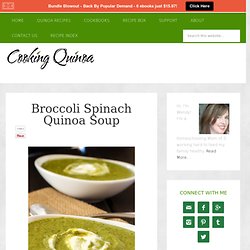 Broccoli Spinach Quinoa Soup - Cooking Quinoa
Piri Piri Tempeh | Girl Makes Food
Did you all have a good weekend? They fly by in what feels like the blink of an eye. Some of you may have today off too, which is awesome (love long weekends)!! A very Happy Thanksgiving to all my Canadian friends!! We got to see lots of friends this weekend, and I feel like there is no better way to spend it!! We also had some of those friends over to our house, which was awesome because it meant we were forced to do a good cleaning of the place.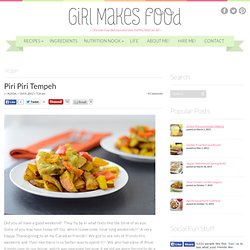 While making bagels may seem challenging to home cooks, it's actually not as complicated as you might think. But before we get into the specific recipe and bagel-making process, let's explore a few urban myths: Do You Need a Special Type of Flour to Make Bagels? No. Bagel shops often use a type of high-gluten flour to achieve that distinctively chewy texture and to stand up to the rigors of mass production, but you can opt for more readily available unbleached bread flour and still achieve fantastic results. Plus, even though bread flour contains slightly less protein—12.5 percent compared with 14 percent for high-gluten flour—it actually tastes better.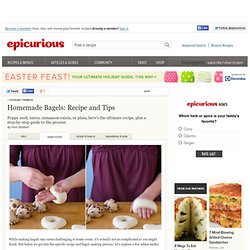 I love vegetarian burgers because they're usually packed with lots of vegetables and other yummy ingredients, and there are so many ways to enjoy them - you can put them in between a bun and dress them up with your favourite toppings, but they are often just as good or even better on their own, without the bun! These patties definitely fit into the latter category. They are so flavourful that I preferred to just eat them with a fork rather than hiding them in a bun underneath other toppings. The patties themselves are actually made with tofu, but you would probably never guess just by looking at them (and you could probably serve these to a tofu-hater without them knowing either!)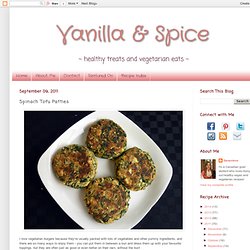 People. I know you're busy. I know you've got things to do and people relying on you.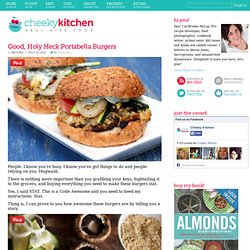 How about a couple of cupcakes for dinner? I haven't made lasagna in ages but after seeing the oh-so-cute Petite Lasagnas at Can You Stay For Dinner? , I just had to make a vegan version. Super easy to make using wonton wrappers, the mini lasagnas bake in about ten minutes or so. I didn't bother to replace the meat in the sauce called for in the original recipe, I just went with vegetables – fresh shiitake mushrooms and baby zucchini from the farmers market. Baby veggies fit in easily without having to chop them into smaller pieces.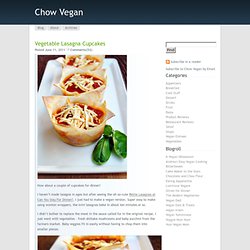 Butternut Squash Gnocchi with Rosemary Brown Butter | Vegans Eat Pencil Shavings
Taste the flavors of autumn in this cozy dish This is the perfect recipe to make on the first day of fall! The cinnamon plays off the richness of the butternut squash, and the rosemary brown butter is aromatic and savory. Vegan parmesan cheese and fresh chopped parsley is the only way to finish off this beautiful autumn dish. Ingredients: 1 small butternut squash (About a cup and half of cooked flesh) 4 tbsp. olive oil 1/2 tsp Cinnamon 1 tsp basil Salt and pepper 2 1/2 cup flour plus more if needed Chopped parsley (for garnish) Vegan Parmesan (for garnish) 1 recipe of Rosemary Brown Butter Directions: 1) Preheat the oven to 375 degrees.
You didn't think I'd show you how to make those delicious Jalapeno Pepper Jack Scones and not show you how to rock them out with some chili, did you!?