CBFA online mapping
Use PHP, MySql and Google Map API v3 for displaying data on map | Tips4PHP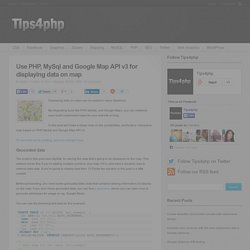 Displaying data on maps can be useful in many situations.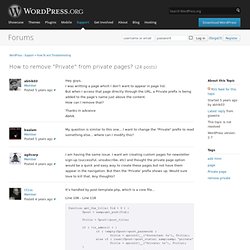 I have messed up badly, trying to follow this advice.
Support » How to remove "Private" from private pages?
Utech World Time
Creates digital real time world clocks on your posts or pages using simple shortcode.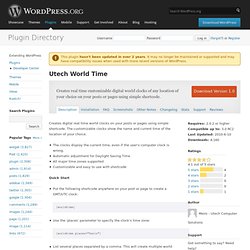 Important Note About WP Geo 3.3 This update now uses Google Maps API v3.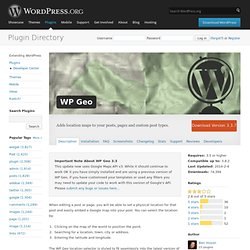 WP Geo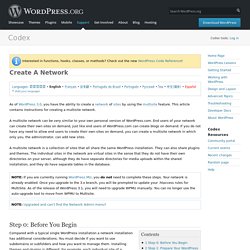 Create A Network Languages: English • Français • 日本語 • Português do Brasil • Русский • 中文(简体) • (Add your language)
Multisite User Management
Piggy Bank Contributing Piggy Bank is an open source software and built around the spirit of open participation and collaboration. There are several ways you can help: Blog about Piggy Bank Subscribe to our mailing lists to show your interest and give us feedback Report problems and ask for new features through our issue tracking system (but take a look at our todo list first) Send us patches or fixes to the code Publish Semantic Web data on your web site (how-to) for Piggy Bank's consumption Write and submit new screen scrapers for others to use
Piggy Bank
UCL Centre for Advanced Spatial Analysis
CBFA Aboriginal Outreach | Your one-stop shop for aboriginal outreach stuff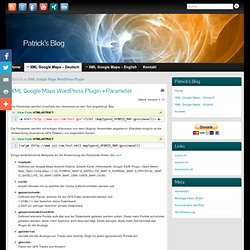 XML Google Maps Wordpress Plugin » Parameter (en) » Patrick's Blog
Stand: Version 1.12
Vancouver Workshop
Address Line (eg. Apartment no., suite, floor, etc.) Add new nameAdd a new name for all the selected segments. 1. Drag the camera icon to mark the point where you took the photo from. 2.
Project Materials - Vancouver Workshop
Training Materials - Vancouver Workshop
Outreach Canada 2011 - Bootcamp excercises - Google Docs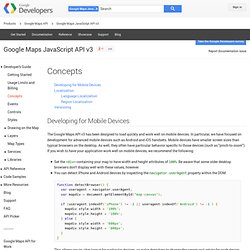 Desarrollo para dispositivos móviles La versión 3 del API de Google Maps está diseñada para cargarse rápidamente y funcionar correctamente en dispositivos móviles.
Maps Javascript API V3 Basics - Google Maps JavaScript API V3 - Google Code
Google Maps API for Business provides Enterprise-ready application support for your mapping application needs. Google Maps API for Business uses the same code base as the standard Google Maps API, but provides the following additional features and benefits: Greater capacity for service requests such as geocoding.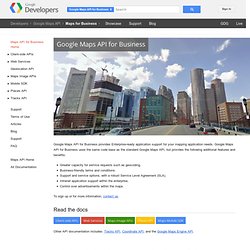 Maps API Premier - Google Code
The libraries listed below are all open source. Note that some are hosted on GitHub, so simply checking out all the code under the "Source" tab above does not get you every library listed here. Instead, click the link next to the library you are interested in.
Libraries - google-maps-utility-library-v3 - List of libraries here and quick links to them - Open source project to be a central repository of utility libraries that can be used with the Google Maps API JavaScript v3.
Code Playground
Introduction
Earth API Developer's Guide - Google Earth API - Google Code
Earth API - Google Code
An Overview of Using KML in the Earth API - Google Earth API - Google Code
Roman Nurik, Google Geo APIs Team January 2009 KML is a file format used to display geographic data in an Earth browser such as Google Earth, Google Maps, and Google Maps for Mobile. It was originally designed by Keyhole, Inc.
My Earth
Earth Pad - Untitled
Earth API Demo Gallery - Google Earth API - Google Code
earth-api-samples - Revision 122: /trunk/examples
Google Earth API Samples - Maps/Earth Integration
KML Reference - KML - Google Code
KML Interactive Sampler
Welcome to pyKML — pyKML v0.1.0 documentation
KML Articles - KML - Google Code
Fusion Tables API - Google Code
Zh GoogleMap
From Info Windows to a Database: Saving User-Added Form Data - Google Maps API Family - Google Code