Other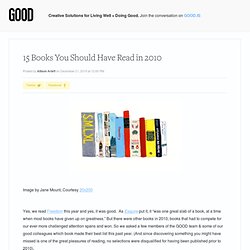 Image by Jane Mount, Courtesy 20x200 Yes, we read Freedom this year and yes, it was good. As Esquire put it, it "was one great slab of a book, at a time when most books have given up on greatness." But there were other books in 2010, books that had to compete for our ever more challenged attention spans and won. So we asked a few members of the GOOD team & some of our good colleagues which book made their best list this past year.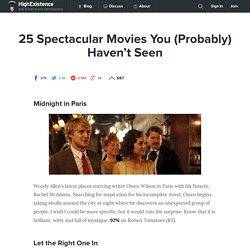 Midnight in Paris Woody Allen's latest places starving writer Owen Wilson in Paris with his fiancée, Rachel McAdams. Searching for inspiration for his incomplete novel, Owen begins taking strolls around the city at night where he discovers an unexpected group of people. I wish I could be more specific, but it would ruin the surprise. Know that it is brilliant, witty and full of mystique. 92% on Rotten Tomatoes (RT). Let the Right One In
Throughout the day, ask yourself if you are dreaming whenever you notice the dot. This technique is called a "Reality Check". Each time you see the dot, don't just say "Of course I'm not dreaming". Really think about it and analyze your surroundings. Otherwise, you'll dismiss the question in your sleep.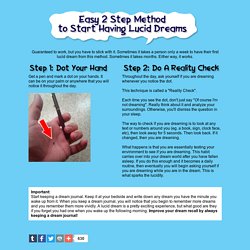 Psychology | Documentary Heaven | Watch Free Documentaries Online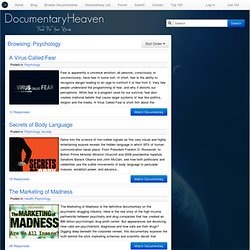 Fear is apparently a universal emotion; all persons, consciously or unconsciously, have fear in some sort. In short, fear is the ability to recognize danger leading to an urge to confront it or flee from it. Very few people understand the programming of fear, and why it distorts our perceptions.
is it 100% free? Yes. Will you collect any information about me, such as my email? No. How long does the conversion take? The conversion process from .docx to .doc should happen almost immediately.
Convert DOCX to DOC Online Free.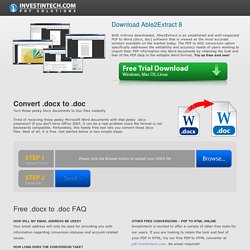 Books The ten novels on this list all substantiate the belief that books are the most elastic, introspective, human and entertaining form of media that exist. Not movies, not music, not art, not the theatre.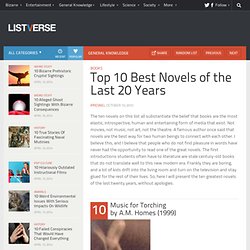 Trippy - 3D Tunnel - Stoned Fun
Free Astrology Reports: Natal Chart, Compatibility, Future