Makeup
Spring Hairstyles and Spring Makeup Trends on ELLE. Make-up Rescue; How to Fix Those Beauty Blunders! Sometimes perfect make-up isn't in the cards.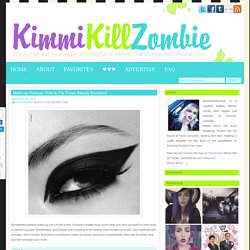 It doesn't matter how much time you allot yourself, or how slow or patient you are. Some days, your liquid liner is going to be wonky, your cheeks un-even, your mascara will smudge. TST: 5 Tips to Apply Your Make Up Like A Pro. I often get asked how to apply make-up.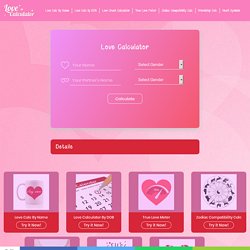 There are so many different ways and methods that I couldn't possibly give them a step by step routine. Applying make-up is a very fluid process, that can change from look, to look. The most important part is to do what feels best, and looks the most flattering. Easy Cat Eyeliner Tutorial.
Cat eyeliner has got to the most unpredictable thing in makeup.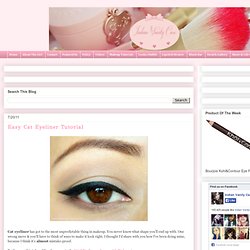 You never know what shape you'll end up with. One wrong move & you'll have to think of ways to make it look right. I thought I'd share with you how I've been doing mine, because I think it's almost mistake-proof. So, here's a step-by-step tutorial: How to Make Your Own Beauty Products from Scratch - Health. Let's keep things simple this week.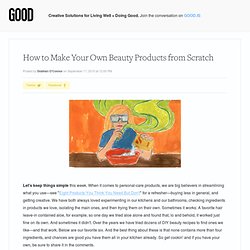 When it comes to personal-care products, we are big believers in streamlining what you use—see "Eight Products You Think You Need But Don't" for a refresher—buying less in general, and getting creative. We have both always loved experimenting in our kitchens and our bathrooms, checking ingredients in products we love, isolating the main ones, and then trying them on their own.
Base Face: KimmiKZ's Daily Base Make-Up (Foundation, Concealer…) August 31, 2010 Filed Under: Beauty, Beauty Buys I often get asked from readers what products I use to create what I call my 'base face'.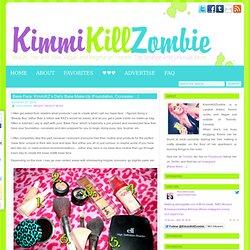 Lip Liner Guide — How to Use it, and Why You Need It. Remember the 90s?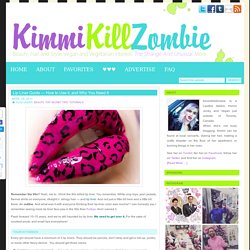 Yeah, me to. I think the 90s killed lip liner.
---