PDX
503-797-1700 503-797-1804 TDD 503-797-1797 fax Sustainable living › Natural gardening Grow a garden that's beautiful, abundant, and safe for children, pets, forests and streams. Metro and Oregon State University Extension Service provide free expert advice, workshops at learning gardens, videos, guides and more.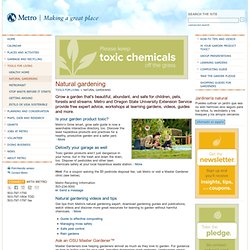 Metro: Natural gardening
Highways For Bikes Unveiled in Copenhagen | Bicycle Transportation Alliance Oregon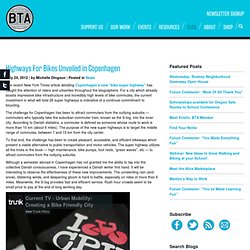 The recent New York Times article detailing Copenhagen's new "bike super highway" has caught the attention of riders and urbanites throughout the blogosphere. For a city which already boasts impressive bike infrastructure and incredibly high levels of bike commutes, the current investment in what will total 26 super highways is indicative of a continual commitment to bicycling. The challenge for Copenhagen has been to attract commuters from the outlying suburbs — commuters who typically take the suburban commuter train, known as the S-tog, into the inner city.
PublicAlerts
Hand Blown Glass Art Studio, Portland Tigard Oregon - Live Laugh Love Glass
Robert Wagner
▲▲▲ Cascade Community Radio ▲▲▲