Things for When I'm Older
Kitchen Tips
Welcome Stumbled Upon & Delicious Users : You may also want to check out our 180+ Best Money Saving Tools .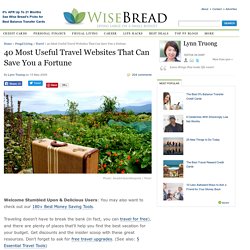 HOW TO INSTALL A HOME SECURITY SYSTEM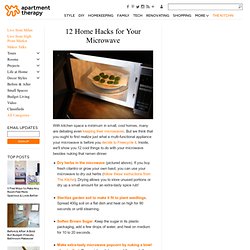 With kitchen space a minimum in small, cool homes, many are debating even keeping their microwaves . But we think that you ought to first realize just what a multi-functional appliance your microwave is before you decide to Freecycle it . Inside, we'll show you 12 cool things to do with your microwave besides nuking that ramen dinner. Dry herbs in the microwave (pictured above). If you buy fresh cilantro or grow your own basil, you can use your microwave to dry out herbs ( follow these instructions from The Kitchn ). Drying allows you to store unused portions or dry up a small amount for an extra-tasty spice rub!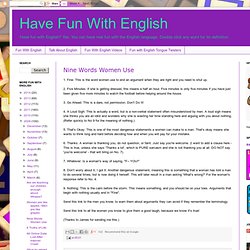 1. Fine: This is the word women use to end an argument when they are right and you need to shut up.
Nine Words Women Use
How to Cook Food in a Hotel Room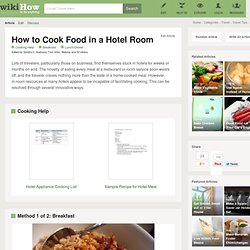 Lots of travelers, particularly those on business, find themselves stuck in hotels for weeks or months on end. The novelty of eating every meal at a restaurant or room service soon wears off, and the traveler craves nothing more than the taste of a home-cooked meal.
Chicken is especially delicious when it's coated or breaded with flavorful ingredients before cooking.
How to Prepare a Chicken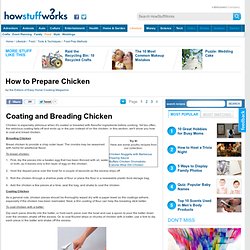 1.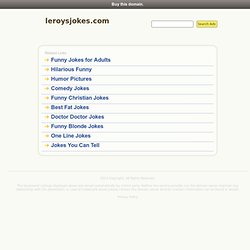 The 36 Rules of Life
How to make food go further if money is short or you have unexpe
Curbing the whining "Moooom! I'm hungry!" complaints after school is tricky business: You don't want to stuff your kiddos so full that they're not hungry for dinner, but you still want to serve up something that's nutritious and filling. To the rescue: these nine tasty recipes that the little ones will love, from fruity Orange-Baked Bananas to gooey Hot Cheddar-Ham Wraps that are a cinch to cut up into the perfect snacking size. With treats this good, your kids will have another reason to rush home from school.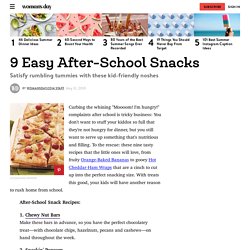 After School Snack Recipes
The Many Uses of Vodka