Fabulous food
Tiramisu. Persian love cake. "I've tried to recreate Qöm's delicious and unusual Persian love cake several times, but my attempts simply don't come close.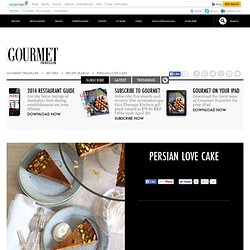 I'd love to know if Gerard Yaxley will share the recipe." Mardi Gurr, Coolum, QLD. Ginger, chocolate and almond cake topped with chocolate ganache. This cake , like so many others of mine, developed gradually as I was baking it.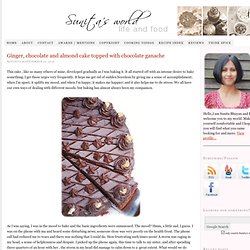 It all started off with an intense desire to bake something; I get those urges very frequently. It heps me get rid of sudden boredom by giving me a sense of accomplishment; when I'm upset, it uplifts my mood, and when I'm happy, it makes me happier; and it also helps me to de-stress. We all have our own ways of dealing with different moods, but baking has almost always been my companion. PRESSURE COOKER RISOTTO « LORNA SASS AT LARGE. I am lucky enough to be spending the summer in the Berkshires and demonstrated this recipe at a private fund-raiser for the new Hillsdale Public Library.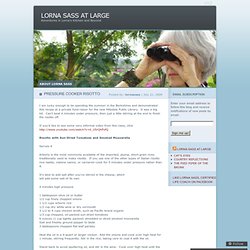 It was a big hit. Can't beat 4 minutes under pressure, then just a little stirring at the end to finish the risotto off. If you'd like to see some very informal video from this class, click Risotto with Sun-Dried Tomatoes and Smoked Mozzarella. How to Keep Feces Out of Your Bloodstream (or Lose 10 Pounds in 14 Days) Ruh-roh.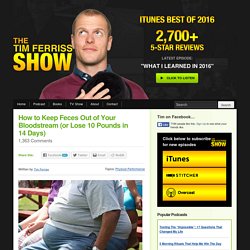 (Photo: Toby Otter) Following our Paleolithic ancestors, our Neolithic ancestors lost an average of six inches in height. Cinnamon Spice. Feature | Rjurik Davidson « Overland literary journal. Speculative fiction – an umbrella term for science fiction, fantasy, horror and other non-realist forms – has always been peculiarly suited to political radicalism since the form investigates a world that is 'other' to our own, a world which is in some way changed or altered.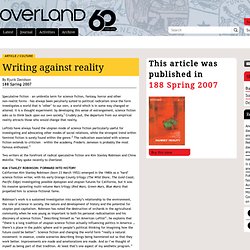 It is a thought experiment: by developing this sense of estrangement, science fiction asks us to think back upon our own society.1 Crudely put, the departure from our empirical reality attracts those who would change that reality. Leftists have always found the utopian mode of science fiction particularly useful for investigating and advocating other modes of social relations, while the strongest trend within feminist fiction is surely found within the genre.2 The radicalism associated with science fiction extends to criticism – within the academy, Frederic Jameson is probably the most famous enthusiast.3 Two writers at the forefront of radical speculative fiction are Kim Stanley Robinson and China Miéville. Tassajara Warm Red Cabbage Salad Recipe. The other day one of my neighbors asked me how often I cook.
I think he was curious to know if I cook everyday. But, now that I think of it, I'm not actually sure what he was asking me - maybe there was a subtext to the question? Risotto Masterclass with Alessandro Pavoni « Inside Cuisine. Risotto literally means "little rice" and is a method of cooking rice using stock, cheese and other ingredients.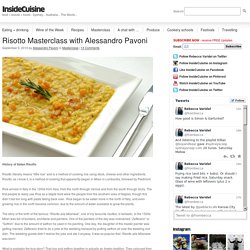 Risotto, as I know it, is a method of cooking that apparently began in Milan in Lombardia, followed by Piedmont. Rice arrived in Italy in the 1200s from Asia, from the north through Venice and from the south through Sicily. The first people to really use Rice as a staple food were the people from the southern area of Naples, though this didn't last too long with pasta taking back over. Rice began to be eaten more in the north of Italy, and even growing rice in the north became common, due to the amount of water available to grow the plants. The story of the birth of the famous " ", one of my favourite risottos, is fantastic.
PLUM BRIOCHE CAKE. Still in my mindAt the end of the dayAnd soft on my shoulderWhere your head gently laysStill with me now when I thinkHow I loved you soAnd never through changesOther people must goNow people may changeChanges may comeThere's so many changes but I, I, I, I I love you still Now I ll, I ll, I ll, I ll, I ll, I ll I love you stillI lala lala lala I always will If they dried up the oceans And they blot out the sun And the world was torn into pieces I know that we`d stay as one - Willy DeVille.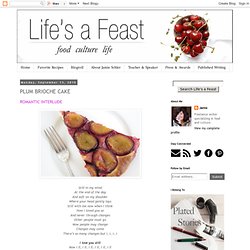 Scrummy warm rocket salad recipe | Salad recipes & starters | Jamie Oliver recipe. Cinnamon Hazelnut Rice Pudding. I guess sexy is relative.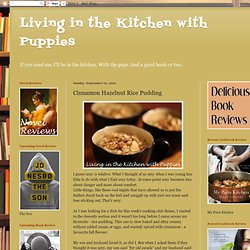 What I thought of as sexy when I was young has little to do with what I find sexy today. At some point sexy becomes less about danger and more about comfort.Little things, like these cool nights that have allowed us to put the feather duvet back on the bed and snuggle up with just our noses and toes sticking out. That's sexy. As I was looking for a dish for this week's cooking club theme, I started in the desserts section and it wasn't too long before I came across my favourite - rice pudding. This one is slow baked and ultra creamy without added cream or eggs, and warmly spiced with cinnamon - a favourite fall flavour.
Spinach And Feta Gozleme Recipe. FOUACE NANTAISE - a taste of home. NANTES, Part I He places his index finger on the map spread out on the table in front of me and traces a careful line from the northern coast just below where land meets Channel south to La Rochelle.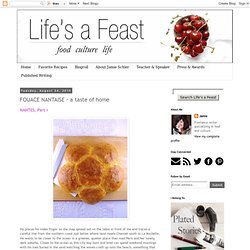 He wants to be closer to the ocean in a greener, quieter place than mad Paris and her lonely, dark suburbs. Closer to the ocean so this city boy born and bred can spend weekend mornings with his toes buried in the sand watching the waves crash up onto the beach, something that soothes and calms him. Fresh ginger coffee cake recipe | Dan Lepard. Dan Lepard's fresh ginger coffee cake: One slice won't be enough. Photograph: Colin Campbell for the Guardian The sharp kick of fresh ginger root is stupendous with coffee. Supercharged Food, Gluten Free Recipes, Shopping List and Meal Planner. Yummly - The best site for recipes, recommendations, food and cooking.
---