Tech marketing
Business Services
BI. IT infrastructure. Collaboration. Tag Management. HR & payroll. Analytics. App management. Online Event Registration - Sell Tickets Online with Eventbrite.
Security tech. Content analysis. Content distribution. Enterprise social media software. 10 cloud startups to watch in 2012 — Cloud Computing News. » Occupying the Internet ProjectVRM. As he so often does, Dave Winer nails it, this time with The Un-Internet.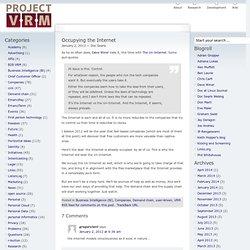 Some pull-quotes: At issue is this: Control.For whatever reason, the people who run the tech companies want it.
---