Mobile solutions/platforms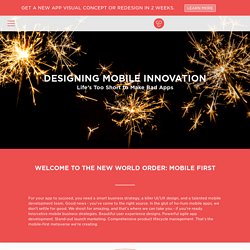 Are you an industry thought leader with a strong network in mobile, cloud, or web and the ability to build new business? Fed up with endless meetings, stifling bureaucracy, and caps on your potential? Explore a unique opportunity to drive your own future as Sourcebits Studio Director.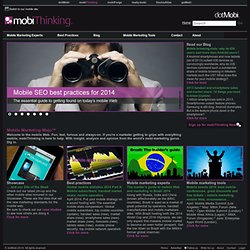 Showcase ... and our Site of the Week Check out our latest pin-up and the other mobile sites honored in our Showcase. These are the sites that set the new marketing standards for the mobile web.Be sure to check out our case studies to see how others are doing it.
Gain a competitive advantage by replacing inefficient and error-prone paper forms with automated mobile solutions that boost productivity and increase revenue. Our code-free enterprise mobility platform enables businesses to easily create, deploy and administer sophisticated custom mobile applications. Our intuitive point & click system eliminates time-consuming and expensive custom coding and includes the management tools necessary for a successful mobility project.
MobileFrame: The leading provider of wireless mobile applications