Urban Landscapes
Thomas Struth. (b. 1954, Geldern, Germany.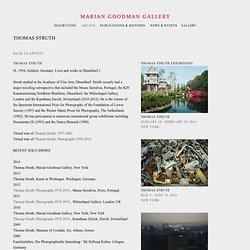 Lives and works in Düsseldorf.) Struth studied at the Academy of Fine Arts, Düsseldorf. Joel Meyerowitz Photography, LLC. Eugene Atget / Biography & Images - Atget Photography.com. The life and the intention of Eugene Atget are fundamentally unknown to us.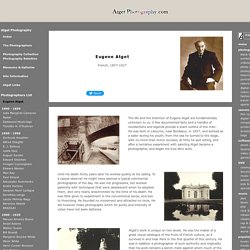 A few documented facts and a handful of recollections and legends provide a scant outline of the man: He was born in Libourne, near Bordeaux, in 1857, and worked as a sailor during his youth; from the sea he turned to the stage, with no more than minor success; at forty he quit acting, and after a tentative experiment with painting Atget became a photographer, and began his true life's work. Until his death thirty years later he worked quietly at his calling. Lewis Hine | Shorpy Historic Photo Archive. 303 Gallery - Stephen Shore.
---