Staff Development
"Education isn't all-or-nothing. College and its primary credential, the degree, needn't be either. The benefit of modern, online education is the potential of a fluid, lifelong education model." "We have now reached a tipping point. We have lost the ubiquitous positive financial return on education... and with the advent of new ways to learn, a new form of credentialing is emerging."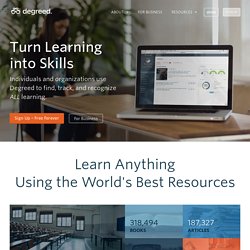 Passport by Purdue University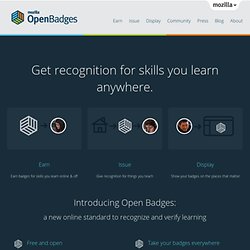 EarnEarn badges for skills you learn online & off IssueGive recognition for things you teach DisplayShow your badges on the places that matter Introducing Open Badges: a new online standard to recognize and verify learning Free and openMozilla Open Badges is not proprietary.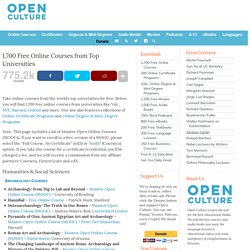 Get free online courses from the world's leading universities – Stanford, Yale, MIT, Harvard, Berkeley, Oxford and more. This collection includes over 875 free courses in the liberal arts and sciences. You can download these audio & video courses (often from iTunes, YouTube, or university web sites) straight to your computer or mp3 player.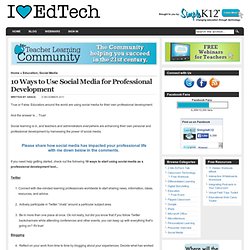 True or False: Educators around the world are using social media for their own professional development. And the answer is ... True! Social learning is in, and teachers and administrators everywhere are enhancing their own personal and professional development by harnessing the power of social media. Please share how social media has impacted your professional life with me down below in the comments. If you need help getting started, check out the following 10 ways to start using social media as a professional development tool...
10 Ways to Use Social Media for Professional Development
Lifepilot: Helping adults into higher level study
Resources Big Telescopes A global family of giant telescopes provides an inspirational context for STEM learning. This collection of resources linked in to astronomy cover the following topics more...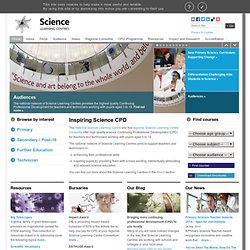 Science CPD For Science Educators