Image related resources
JISC MediaHub - Explore by Collection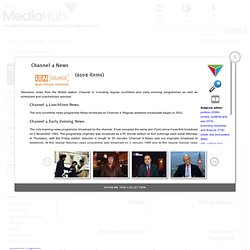 For subscribing UK universities and colleges JISC MediaHub is a multimedia platform offering a wealth of digital image, video and audio collections. We welcome comments via the Feedback form on the Contact Us page. New features will be appearing in the coming months. The service will be at risk between 9-10am on the morning of Friday 4th April due to a platform update, apologies for the inconvenience. Log in Search and download via UK federation [info]
9 Strategies for using Images in your PowerPoint Slides
Community Translation Your transcript request has been submitted. Adobe TV does its best to accommodate transcript requests. It can take a few weeks for the transcript to become available in the Community Translation Project, so keep checking back.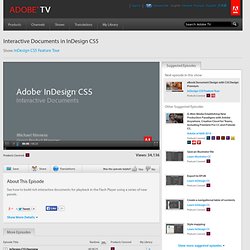 Interactive Documents in InDesign CS5 | InDesign CS5 Feature Tour
Instructions for Using Creative Commons Images in Blog Posts
Posted by Mrs Kathleen Morris on Monday, August 20th 2012 Many bloggers are not aware that you can't just use any images off the internet in your blog posts. Not only is this ethically incorrect but you could leave yourself open to copyright infringement.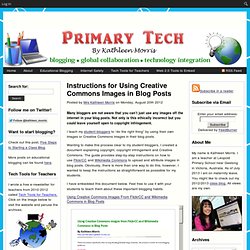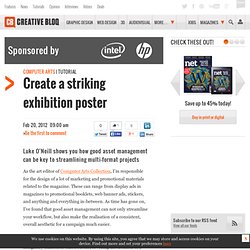 As the art editor of Computer Arts Collection , I'm responsible for the design of a lot of marketing and promotional materials related to the magazine. These can range from display ads in magazines to promotional booklets, web banner ads, stickers, and anything and everything in-between. As time has gone on, I've found that good asset management can not only streamline your workflow, but also make the realisation of a consistent, overall aesthetic for a campaign much easier. In this tutorial I'll run through the creation of a poster for an imaginary exhibition called Sirens, covering the creation of a simple logotype and grid, use of typography , image editing and pattern creation, and how all of these elements can easily be managed and rolled out across a range of collateral.
Create a striking exhibition poster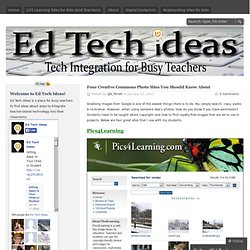 Four Creative Commons Photo Sites You Should Know About Grabbing images from Google is one of the easiest things there is to do. You simply search, copy, paste. A no-brainer. However, when using someone else's photos, how do you know if you have permission? Students need to be taught about copyright and how to find royalty-free images that are ok to use in projects.
Depth of Field Explained (by snodart.com) on Vimeo
The skill of being able to edit a photo is a must for anyone fluent in technology.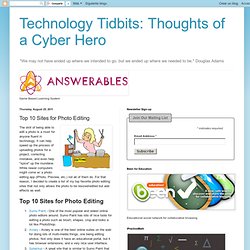 Top 10 Sites for Photo Editing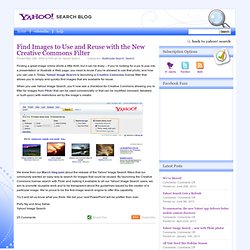 Finding a great image online elicits a little thrill, but it can be tricky – if you're looking for a pic to pop into a presentation or illustrate a Web page, you need to know if you're allowed to use that photo, and how you can use it.
Find Images to Use and Reuse with the New Creative Commons Filter
These illustrations and photographs are free for any kind of educational use - whether you are a teacher creating topic worksheets or looking for ideas to spark creative writing, or a pupil who needs illustrations for a presentation or website. You can download them, print them off or use them online.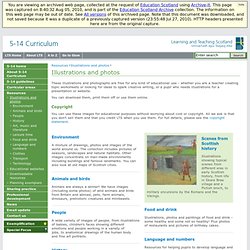 5-14 - Resources - Illustrations and photos
Home: E2BN Gallery
Free Images - Free Royalty Free Images
Free photos for education
Internet for Image Searching | Welcome |
This site is created and run under a Creative Commons Attribution 2.5 License by Peter Shanks Green is a color, the perception of which is evoked by light having a spectrum dominated by energy with a wavelength of roughly 520–570 nanometres. In the subtractive color system, it is not a primary color, but is created out of a mixture of yellow and blue, or yellow and cyan; it is considered one of the additive primary colors.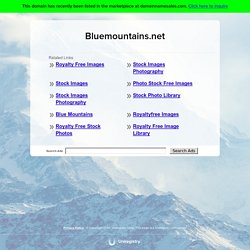 Home >Desktops / Screensaver A collection of desktop images available two resolutions (can also be modified for Mac screen sizes) Simply click the size suitable for your computer screen, save the image to your harddisk, and set as desktop wallpaper. Some systems require you to convert the image to a bitmap (.BMP) file before use.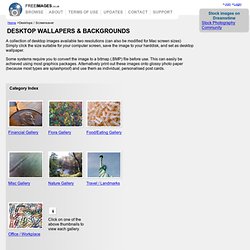 FREE IMAGES - Screensavers and desktop images free downloads
We've rounded up a great collection of highly detailed and beautiful free icon sets for use in web and graphic design projects.
200 million Creative Commons photos and counting! - Summify
Also available in: Deutsch
Here at Ars we're big fans of Creative Commons, both the idea behind it and the work that gets produced. As publishers, we benefit from Creative Commons in a number of ways—we look things up in Creative Commons-licensed Wikipedia (used with caution, of course), the Creative Commons-related policy issues that we cover give us a steady stream of great news content, and we make use of Creative Commons-licensed images in our news stories.
Summify - Creative Commons images and you: a quick guide for image users