Google
Get flash to fully experience Pearltrees
The rest of these Wiki pages go into a lot of detail about how to build your own online course using the Course Builder software and the other tools and processes that we used when we created Power Searching with Google .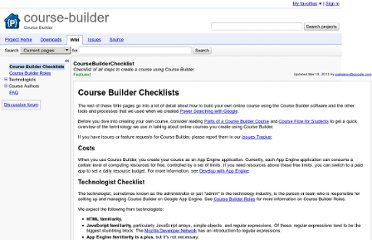 The 21st century education is all about cultivating such important skills as critical thinking and digital skills. Technology has radically transformed the way we teach and knowledge is no longer stored primarily in print. There is now much more knowledge online than you would find in all libraries of the world taken together.
Web search has evolved from traditional query typing to voice search, to auto-complete and even image searches.
Among certain circles (my family, some of my coworkers, etc.) I'm known for my Googling skills.