Android corner
50 Samsung Galaxy S3 tips and tricks - Opinion
The Samsung Galaxy S3 is one of the most feature-packed gadgets of the year. It can do so much that it's impossible to get your head around everything it's capable of in a few days. We've spent an age with the phone, and are here to share what we've found. If you want to get to know your Samsung Galaxy S3 a bit better, check out our round-up of the 50 juiciest tips and tricks for the Android giant. Think we've missed something? Drop us a line in the comments.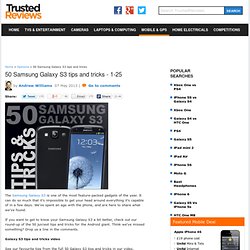 The Autodesk® SketchBook® apps-for Android, iPhone/iPod touch, and iPad-are professional-grade paint and drawing apps offering natural sketching tools and a streamlined and intuitive user interface. Full-screen workspace with UI-on-demand Multi-touch navigation Multiple layers – transform and duplicate layers Dynamic symmetric drawing Multiple levels of undo and redo High-quality brushes and tools, including pencils, pens, and markers Smooth brush stroking Synthetic pressure sensitivity Color wheel and customizable color swatches Like this: Like Loading...
Autodesk SketchBook | Apptastic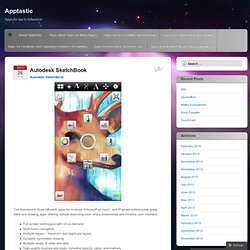 10 Awesome Android Uses
Added by Katie Lepi on 2012-10-10 I'll admit it. I'm a fan of Apple products. But that doesn't mean I don't yearn for some of the fabulous features on Android phones too. Until the day when Apple and Google merge (ha!), we're left with a split marketplace of apps.
50 Free Android Apps Being Used In Education Right Now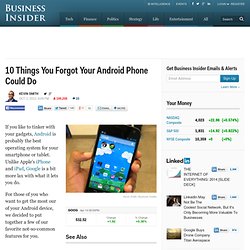 Steve Kovach, Business Insider If you don't have Android's latest software, Jellybean, then it's easy to add a contact to your home screen. Simply, press and hold an empty space on your screen. When the menu pops up select Shortcuts > Contact . You can then scroll through your list of contacts and tap the person you want to add. If you do have Jellybean, then tap your menu button and select widgets in the top right corner.
Android Tips And Tricks
Directions Everywhere – On Android – Hello World – Google Maps
Worth Reading: Android security overview - The H Open: News and Features
Google's Android Open Source Project (AOSP) has released an overview of Android's security features. The document explains concepts such as the application sandbox, the permission management framework and inter-process communication. Other subjects that are touched on include cost-sensitive APIs (such as those with access to calls and text messages) and the provisions in the OS to deal with personal data on devices.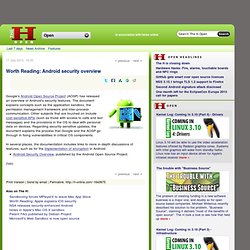 Android 4.0 Accessibility: Using the On-Screen Keyboard
Ice Cream Sandwich Accessibility Demo
Ice Cream Sandwich Accessibility Tutorial
Android Apps - Essential Android App Reviews & News from Recombu Apps
On one of my other blogs I recently wrote about a fondness for gadgets from Sony.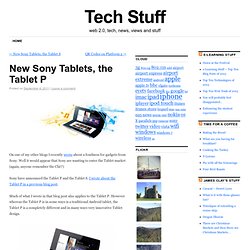 New Sony Tablets, the Tablet P « Tech Stuff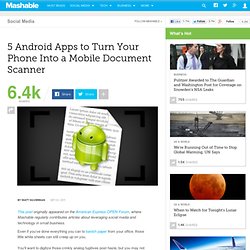 5 Android Apps to Turn Your Phone Into a Mobile Document Scanner - Summify
This post originally appeared on the American Express OPEN Forum , where Mashable regularly contributes articles about leveraging social media and technology in small business.
Android malware activates itself through incoming calls
Lookout Security reports that Google has removed 34 Android apps from its Market that were infected with malicious code. Lookout estimates that the number of potential victims is between 30,000 and 120,000. Some of the malware samples are modified versions of apps that have been available on the Market for quite some time.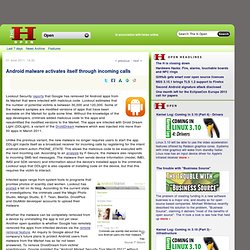 Beat the queue with RAC's free mobile traffic application - Motoring News - RAC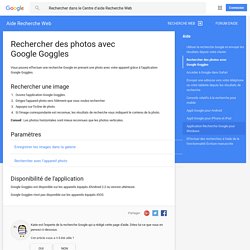 Google Goggles Use pictures to search the web. Watch a video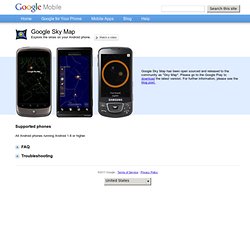 What is Sky Map?
Introducing Nexus S with Gingerbread
The very first Android phone hit the market in November 2008.
Today we're announcing a new version of the Android platform — Android 2.3 (Gingerbread).
Android 2.3 Platform and Updated SDK Tools
Comparison and Price of Google Nexus S and Apple iPhone 4
Here is a detailed Comparison of two mega phones in the high-end market being the Google Nexus S and Apple iPhone 4 .
Google has just unveiled the Android@Home framework, a set of protocols for controlling light switches, alarm clocks and other home appliances through any Android device. The search giant's ambitious plan intends to turn the home into one connected device. During a demo Tuesday at Google I/O in San Francisco, the company showed off the capability to control lights via an Android tablet.
Android@Home Lets You Control Your Lights & Appliances Wirelessly
Google Launches Movies for Android