Data transfer
drop something / drop.st
MySocialCloud - Remember What Matters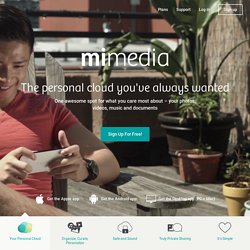 MiMedia makes it easy to secure, access, and share your digital life. MiMedia provides automatic online backup and sync giving you the best of both worlds. Securing files in your online storage account is simple. Then enjoy unparalleled on demand access to your digital life from anywhere. Listen to your music, play videos, view photo galleries, or access any file instantly. Enjoy it all on the go with MiMedia's free mobile app.
Cloud Computing, network storage, and VDI, on AWS S3
Freedom: Your files in the cloud We regret that Ghost is no longer selling its service directly. Ghost's technology is available for purchase or license by suitably qualified companies.
Syncplicity is an enterprise-grade file sharing and collaboration solution. Backed by EMC, the leader in enterprise storage, it provides users with an experience they love and gives IT the control it needs. My Business Solution "And users need to access files on them" Features & Benefits Sync and share corporate filesCollaborate on latest versionsAccess all files anytime, anywhere, on any device access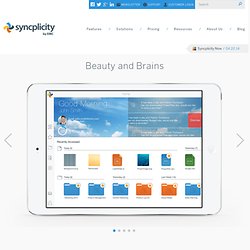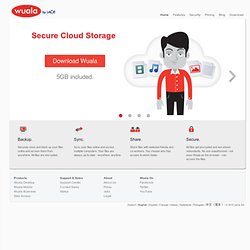 Backup. Securely store and back up your files online and access them from anywhere. All files are encrypted. Sync. Sync your files online and across multiple computers.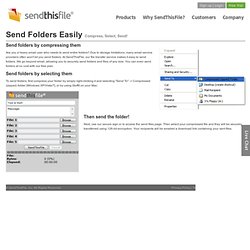 Send Folders and Send Files with Send This File
Send folders by compressing them Are you a heavy email user who needs to send entire folders? Due to storage limitations, many email service providers often won't let you send folders. At SendThisFile, our file transfer service makes it easy to send folders.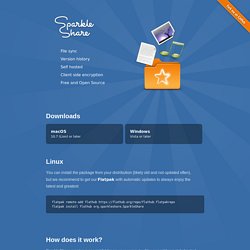 Linux distributions GNOME-based or Ubuntu version 1.3 - Oct 26, 2013 Mac OS X Snow Leopard or later version 1.2 - Oct 6, 2013 Windows Vista or later version 1.2 - Oct 6, 2013 How does it work?