Préparer son voyage
Encyclopædia Iranica
The Encyclopædia Iranica is dedicated to the study of Iranian civilization in the Middle East, the Caucasus, Central Asia and the Indian Subcontinent. The academic reference work will eventually cover all aspects of Iranian history and culture as well as all Iranian languages and literatures, facilitating the whole range of Iranian studies research from archeology to political sciences. The Encyclopædia is an international, collaborative project, based at Columbia University in the City of New York.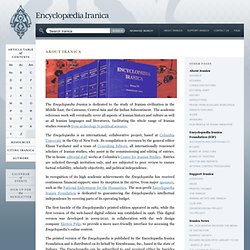 Ulysse, la culture du voyage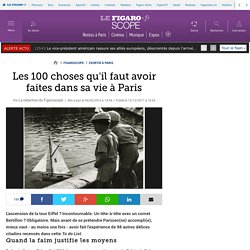 L'ascension de la tour Eiffel ?
Sentiers Débattus
Forum de voyage routard.com :: Echangez vos bons plans avec des milliers d'internautes sur les forums voyage les plus actifs.
How not to behave on an airplane: a passengers' bill of rights – Lonely Planet blog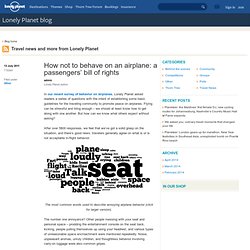 In our recent survey of behavior on airplanes, Lonely Planet asked readers a series of questions with the intent of establishing some basic guidelines for the traveling community to promote peace on airplanes.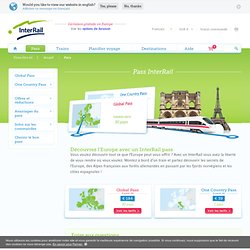 InterRail Pass - Voyages illimités en train en Europe | InterRail
Le pass InterRail, le moyen ludique et pas cher par excellence pour découvrir l'Europe en train. Commandez l'InterRail Global Pass pour voyager à votre guise sur les voies ferrées de 30 pays différents. Ou optez pour l'InterRail One Country Pass si vous souhaitez explorer votre pays européen préféré. Pass InterRail populaires Livraison GRATUITE Obtenez la livraison gratuite de votre pass vers le Royaume-Uni, l'Espagne, la France, l'Italie, l'Allemagne et d'autres pays.