Music News & Videos
NOTES ON THIS WEEK'S RADIO SHOW (BELOW)...LISTEN NOW ON YOUR MOBILE DEVICE (see above) NEWS: We're so thrilled to welcome back Rodney Crowell to Acoustic Cafe this week, talking about his new album "Tarpaper Sky". After a memoir in 2011, an album of songs written with author Mary Karr in 2012, and the Grammy winning "Old Yellow Moon" with Emmylou Harris, Rodney returns with an album of originals and fascinating conversation, as always! We recorded our session with Rodney and his band at Satellite Studios in Austin, TX, during SXSW in March.
Acoustic Café
Five Folk Artists to Watch in 2014 January 21, 2014 By Kim Ruehl, for FolkAlley.com Sure, a calendar year is a construct that doesn't have much to do with waves of creative expression and music releases.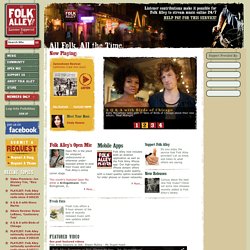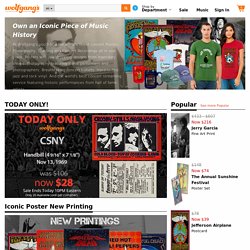 About Wolfgang's Vault Wolfgang's Vault is the world's most exceptional collection of live music, poster art, vintage t-shirts, concert photos, concert tickets and other rock music memorabilia. The Vault's holdings feature the complete archives of legendary rock impresario Bill Graham, as well as key acquisitions of concert posters, rock photography, and vintage apparel.
MTV
Video: "Only Now" from JBM A blast from the Slowcoustic Favourite Album of 2012 with JBM's video for Only Now. Read More → The Songs of Will Oldham – A Slowcoustic Cover Project (Day Five) All good things must die a glorious death. Well not all things.
Slowcoustic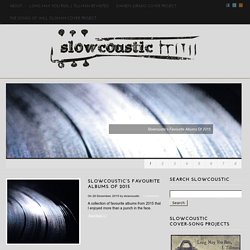 VH1 Classic