Microsoft
Malware Protection Center Home Page. Windows Server | Deploy, Manage, Troubleshoot.
Microsoft Site Map. The Official Microsoft WPF and Windows Forms Site. Home: Silverlight.NET. Home | Office Developer Center | Code, SDKs, Tools, How-to | MSDN. Developer Centers and Destinations. Microsoft Corporate Home Page.
Video, Screencasts, Podcasts, Articles | TechNet Video. Home | SharePoint Developer Center | SDK, Training, Code| MSDN. OEM Partner Center. WWE - Home page - Non-Authenticated. 5th Annual Mid-Atlantic CIO Summit Hershey Hotel Starts: Tuesday, April 29, 2014 6:00 PM Ends: Wednesday, April 30, 2014 5:00 PM Time zone: (GMT-05:00) Eastern Time (US & Canada) Accelerate Your Insights.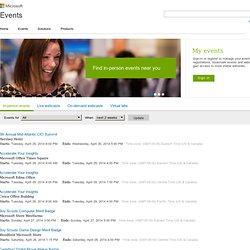 Microsoft MVP. Research - Turning Ideas into Reality. Headlines Feature stories >>All news center headlines >> Featured videos More featured videos >> Explore our research More research areas >>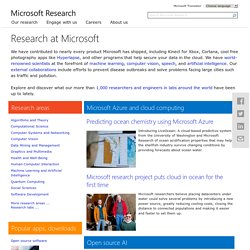 ---