Outils
Software virtualization is a piece of technology that allows the running of applications, without having to install these in the "traditional" way. The applications work in their own virtual environment and do not affect the operating system or other programs. Amongst other features, this technology allows multiple identical applications to be run in parallel on the same system. This enables you to simultaneously run different versions of a browser on a system, for example.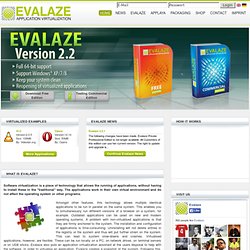 Application-Virtualisation | Evalazer
Sikbox - Live Search for you site
7 outils de pageflip pour créer des magazines feuilletables en ligne
Fast Gmail Search Extension | CloudMagic
© 2012 Autodesk, Inc. All rights reserved. Use of the service is subject to the Homestyler Terms of Use . Autodesk is a registered trademarks or trademarks of Autodesk, Inc., and/or its subsidiaries and/or affiliates. All other brand names, product names or trademarks belong to their respective holders. Apache Ant, Apache HTTP Server Project, Apache Struts, Apache Tomcat, Enunciate and Jets3t are licensed under the Apache License, Version 2.0 (the "License"); you may not use this file except in compliance with the License.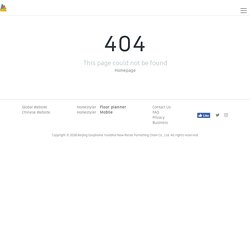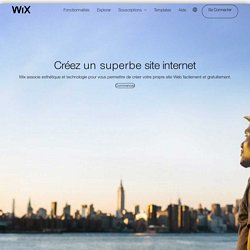 Inspirez-vous du du Jour! Nous exposons chaque jour le meilleur site créé avec Wix. Vous voulez que votre site soit exposé?
Outil de création de site internet gratuit Meabilis : créer son