Snakes
Snakes lost their limbs and slithered onto the scene over 100 million years ago in order to, as some researchers theorize, maneuver through the underground more readily. They differentiate from lizards in that they do not have eye-lids or external ears. Snakes are extremely well adapted to the absence of appendages and have more bones than any other animal on Earth. The skull is not fused like our skulls, and can separate in order to ingest large food items. Aug 17
A Snake With A Single Foot Discovered In China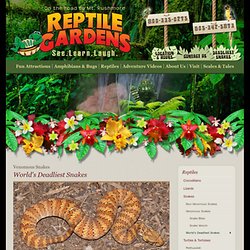 Most Venomous Snakes
Venomous Snakes Common Cobra Death Adder King Brown Snake Prairie Rattlesnake
Garter Snakes in Idaho home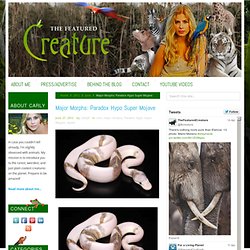 Major Morphs: Paradox Hypo Super Mojave
via: reptileforums.co.uk
Albino Rattlesnake
Catch of the Day
Gaboon Adder vs. Rat
Snake Eye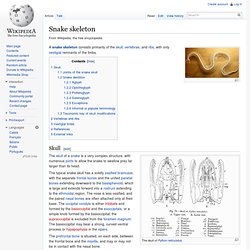 Snake skeleton [more bones than any other animal!]
A snake skeleton consists primarily of the skull, vertebrae, and ribs, with only vestigial remnants of the limbs.
Snake on a Smooth Surface
Spiny, Venomous New Sea Snake Discovered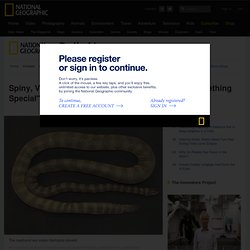 Though some other sea snakes have spiky scales on their bellies, "no other [known] sea snake has this curious feature," study leader Kanishka Ukuwela , an ecologist at the University of Adelaide, said by email. Normally snakes have smooth scales, but each of the newly named scales has a spiny projection, he said.
View Photo Gallery As predators, snakes are missing a few key attributes.
Evolution's Most Effective Killer: Snake Venom
Feeding a Two-Headed Snake