Art
Motherland Chronicles - A Picture a Week
news - page 3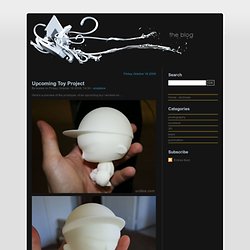 Friday, October 16 2009 Upcoming Toy Project By walee on Friday, October 16 2009, 14:30 - sculpture
Mind your step - Erik Johansson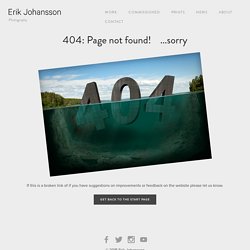 Between 7-12 June 2011 Erik Johansson made a street illusion called "Mind your step" at the famous square Sergels torg in the heart of Stockholm. It was a large scale, 32 x 18 meters (105′ x 59′ feet) print. Watching the illusion from right position gave the impression of a hole right down in the ground. I've been doing creative retouch and surreal montages for a few years now but I've always been quite fascinated by perspective illusions.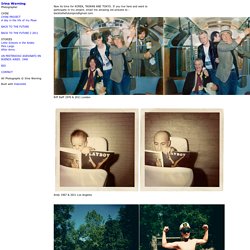 Now its time for KOREA, TAIWAN AND TOKYO. If you live here and want to participate in my project, email me amazing old pictures to : backtothefuturepics@gmail.com Riff Raff 1976 & 2011 London
BACK TO THE FUTURE 2 2011 : Irina Werning
25 Places to Find Awesome Stock Photos — Free and Cheap!
'potholes' by claudia ficca, davide luciano all images courtesy claudia ficca, davide luciano (above) 'baywatch' on almafi drive, los angeles image © claudia ficca, davide luciano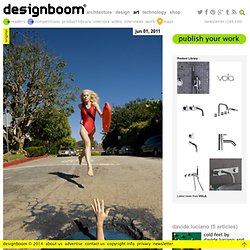 claudia ficca + davide luciano: potholes
409_max.jpg (1100×619)
28485008.jpg (1536×1152)
is Photography
Espelho dAgua - Water Mirror by `CrisVector
Alice X. Z. - Living Rainbow Taking Flight by
Dirty Stone Slab by ~GrungeTextures
Blanched by ~SaViNgGrAcEs on deviantART
BrennaMichelle on deviantART
Google Image Result for http://3.bp.blogspot.com/_3QwOQ9KkdW8/SawdHsFSORI/AAAAAAAAC9M/55KFRvHoDiA/s400/nfu40layer2.jpg
4365489343_012a666186_b.jpg (1024×683)
One year in 40 seconds on Vimeo
Piccsy :: Recent posts
Pencil Vs Camera by Ben Heine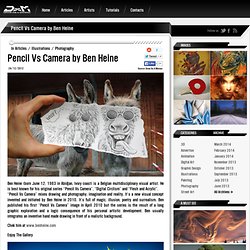 Ben Heine (born June 12, 1983 in Abidjan, Ivory coast) is a Belgian multidisciplinary visual artist. He is best known for his original series "Pencil Vs Camera", "Digital Circlism" and "Flesh and Acrylic". "Pencil Vs Camera" mixes drawing and photography, imagination and reality. It's a new visual concept invented and initiated by Ben Heine in 2010. It's full of magic, illusion, poetry and surrealism. Ben published his first "Pencil Vs Camera" image in April 2010 but the series is the result of a long graphic exploration and a logic consequence of his personal artistic development.
Marco Bauriedel Portfolio
G A L L E R Y
Instantly Become More Photogenic By Tilting Your Head Forward
No, you're supposed to tilt slightly forward and down so that the neck fat is hidden behind the chin and jawline. If you tilt your head back, you stretch the neck fat so it looks like you have a turkey neck. I use the tilt forward method and it works for the average person, but I'm not sure about people who have excess neck fat.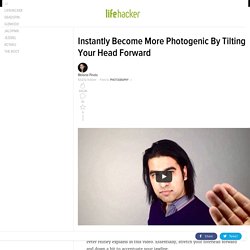 34402_1312296843_large.jpg (1500×857)
Lady Gaga, This One Is Because Of You If you have a bone to pick with regards to the designing of the Hydra Piano, you better fight Lady Gaga then. Apostol Tnokovski was enjoying one of her performances on the telly, when he realized that the old, boxy piano was a misfit on her stage!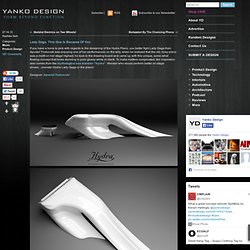 Hydra Modern Piano by Apostol Tnokovski
Colorization Using Optimization
Eye Drop
Digital Blasphemy 3D Wallpaper: Widescreen, Dual-Screen, Triple-Screen, iPhone4, iPad, Droid, XBox360, PS3, HDTV Backgrounds
Stunning underwater pictures show undiscovered cave network of the Blue Lake, the deepest of its kind in the world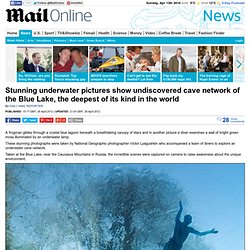 By Daily Mail Reporter PUBLISHED: 15:17 GMT, 28 April 2012 | UPDATED: 21:00 GMT, 28 April 2012 A frogman glides through a crystal blue lagoon beneath a breathtaking canopy of stars and in another picture a diver examines a wall of bright green moss illuminated by an underwater lamp. These stunning photographs were taken by National Geographic photographer Victor Lyagushkin who accompanied a team of divers to explore an underwater cave network. Taken at the Blue Lake, near the Caucasus Mountains in Russia, the incredible scenes were captured on camera to raise awareness about the unique environment. A frogman glides through a crystal blue lagoon beneath a tree at the Blue Lake in Russia
Tutorials - Photoshopcontest.com