Fashion
Velvet Burnout Bodycon Slip
" I ordered this dress in the Merlot color in a Small. Upon first trying it on, I was really unimpressed, and was intent on sending it back. However, after a second try, I realized this piece's finer attributes. It is very soft, very unique, AND it can be worn backward if you, like me, are not a fan of the plunging neckline. The Small is not as contoured to my body as I would have liked at first, but I am growing to appreciate this fact because it adds versatility.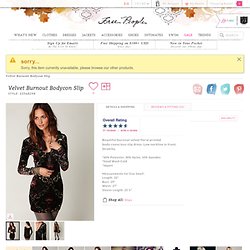 Jimmy Choo - Striped-Wedge Lace-Up Sandal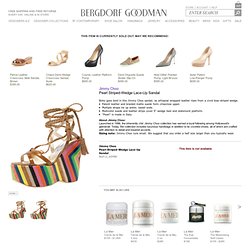 Highlights Boho goes bold in this Jimmy Choo sandal, as artisanal wrapped leather rises from a vivid bias-striped wedge. Patent leather and braided matte suede form crisscross upper. Multiple straps tie up ankle; tassel ends.