Fashion
Velvet Burnout Bodycon Slip
"I ordered this dress in the Merlot color in a Small. Upon first trying it on, I was really unimpressed, and was intent on sending it back. However, after a second try, I realized this piece's finer attributes. It is very soft, very unique, AND it can be worn backward if you, like me, are not a fan of the plunging neckline. The Small is not as contoured to my body as I would have liked at first, but I am growing to appreciate this fact because it adds versatility.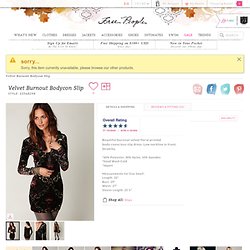 Jimmy Choo - Striped-Wedge Lace-Up Sandal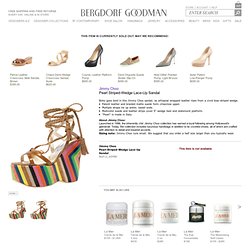 Highlights Boho goes bold in this Jimmy Choo sandal, as artisanal wrapped leather rises from a vivid bias-striped wedge.Patent leather and braided matte suede form crisscross upper.Multiple straps tie up ankle; tassel ends.Multicolor suede and leather strips cover 5" wedge heel and statement platform."Pearl" is made in Italy. Designer
How to tie a half-bow scarf To tie the half-bow scarf, you should first loop the scarf around your neck and tie once– like the first step of tying your shoelaces. Then, take one side of the scarf and make a one loop, as if you were only tying one side of the bow on your shoes.