GeoPairing
Casio announces Exilim EX-H20G with Hybrid GPS
By dpreview staff on Sep 20, 2010 at 12:00:08 GMT Pre-Photokina 2010: Eight months after exhibiting a prototype in CES 2010, Casio has announced the Exilim EX-H20G with Hybrid GPS. The technology enables the camera to track the camera when indoors or away from the GPS satellite signals.
U.S. Army PEO STRI Product Listing
Home - DARPA Small Business Programs Office
LTI TruPulse 360 laser rangefinder azimuth truvector - QuantumGear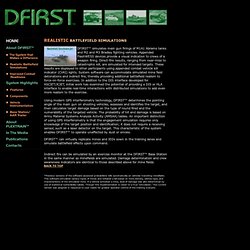 firings of M1A1 Abrams tanks and M2 and M3 Bradley fighting vehicles.
Deployable Force-On-Force Instrumented Range System