FLOWCHART
Perfect Image : Le logiciel de sauvegarde et de restauration dedonnées de votre PC !
Dia/Screenshots
Dia/Examples
Corporation – Creator of the Smart Organizer for communications professionals
Slife Labs, LLC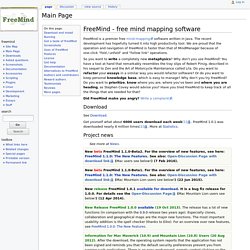 FreeMind is a premier free mind-mapping software written in Java. The recent development has hopefully turned it into high productivity tool. We are proud that the operation and navigation of FreeMind is faster than that of MindManager because of one-click "fold / unfold" and "follow link" operations.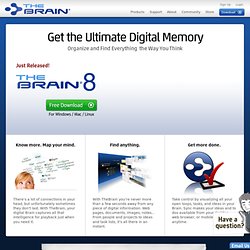 Know more. Map your mind. There's a lot of connections in your head, but unfortunately sometimes they don't last. With TheBrain, your digital Brain captures all that intelligence for playback just when you need it.
Purchase