Creative Inspiration
This is my collection of artwork, art ideas, techniques, and sayings that are meant to inspire creativity. This spans the gammut of mediums, as I have a great interest in them all. Sep 12
Get flash to fully experience Pearltrees
'the paint evolution' by culdesac for valentine valencia-based designers culdesac have created 'the paint evolution' for the paint company valentine . their collaborative project celebrates the ever changing nature of artistic tools and implements within the valentine brand.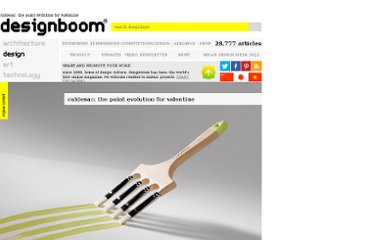 A project by Ariel Schlesinger & Aram Bartholl 2010.
Based out of the UK, artist Steve Payne is the brainchild behind the project entitled REPLACEFACE .
Information/Guides/Resource