Relationships
100 Questions to know your partner. A few seconds...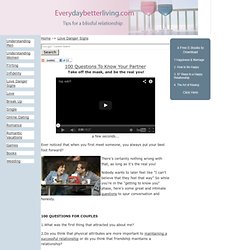 Ever noticed that when you first meet someone, you always put your best foot forward? There's certainly nothing wrong with that, as long as it's the real you! Nobody wants to later feel like "I can't believe that they feel that way" So while you're in the "getting to know you" phase, here's some great and intimate questions to spur conversation and honesty. To know more about guys!! 1.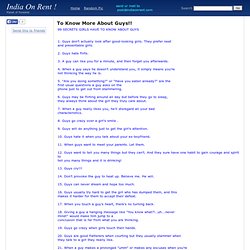 Guys don't actually look after good-looking girls. They prefer neat and presentable girls. How to Act Silly with Your Boyfriend. Edit Article Things to Do TogetherThings to Do to Him Edited by Christy, james_uk, Versageek, Tom Viren and 45 others Being silly can be one of the more satisfying aspects of a relationship.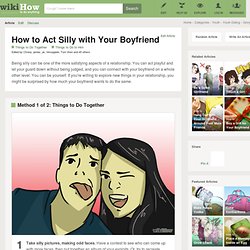 You can act playful and let your guard down without being judged, and you can connect with your boyfriend on a whole other level. You can be yourself.
---