Crafty
So it's time for another installment of BUY or DIY? This time, we're talking scratch cards ~ those fun, lotto inspired cards that make what's underneath much more exciting! The scratch card concept is often used for Save The Date cards ~ use them to keep your guests guessing until revealing the date of your wedding and/or the names of the happy couple getting married.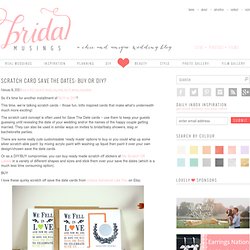 How To Make Scratch Off Save The Date Cards For Your Wedding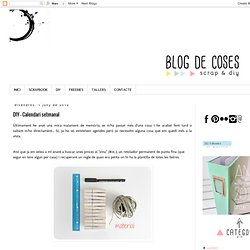 Últimament he anat una mica malament de memòria, se m'ha passat més d'una cosa i he acabat fent tard o saltant-m'ho directament...
DIY - Calendari setmanal
Picasso Painters.com
Chocolate Dipped Panda Gummy Bears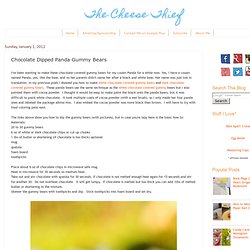 I've been wanting to make these chocolate covered gummy bears for my cousin Panda for a while now.
Tie a Perfect Bow
Deodorant Cream by soapwallakitchen on Etsy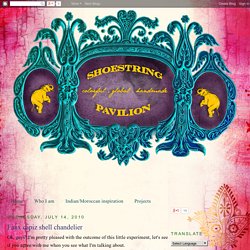 Faux capiz shell chandelier
Ok, guys! I'm pretty pleased with the outcome of this little experiment, let's see if you agree with me when you see what I'm talking about. Take a gander at this beauty I just put up in the kids' room, starting off the beachy/underwater theme that will be in there (trying my hand at a classier version of a kid's room, SpongeBob will still fit in but he won't be the main theme).