Humor
October 2002 Dr. Laura Schlessinger is a radio personality who dispenses advice to people who call in to her radio show.
Why Can't I Own a Canadian?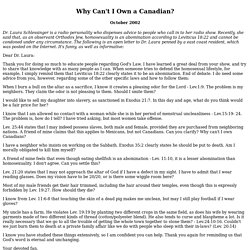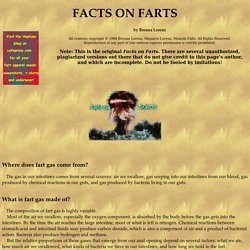 Where does fart gas come from? The gas in our intestines comes from several sources: air we swallow, gas seeping into our intestines from our blood, gas produced by chemical reactions in our guts, and gas produced by bacteria living in our guts. What is fart gas made of? The composition of fart gas is highly variable.
Facts on Farts
How to be a good Democrat/Republican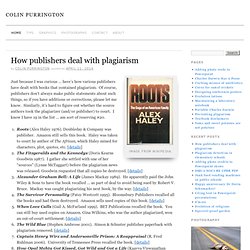 The Pew Research Center just released poll data on how adults in the United States explain the existence of humans: 57% believe that a supernatural being created humans either gradually, through artificial selection, or instantly, in a single poof. If you teach biology in public school, you should be addressing this ignorance. If you need resources, here are disclaimers for biology textbooks, Charles Darwin Has a Posse stickers, and a Portable Darwin for your classroom. Posted in Photography Tagged artificial selection, biology, charles darwin, data, education, evolution, God, human evolution, ignorance, Intelligent Designer, natural selection, origin, Pew Research Center, poll, public, science, scientific, theory Thanks to Carl Buell, Charles Darwin has been replicating. Here he is at the Structure & Motion Laboratory (Royal Veterinary College):
Textbook disclaimer stickers