4.4. Socially Responsible Investment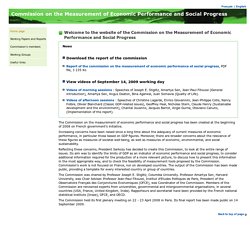 News Download the report of the commission Report of the commission on the measurement of economic performance et social progress, PDF file, 3 235 Ko View videos of September 14, 2009 working day Videos of morning sessions : Speeches of Joseph E.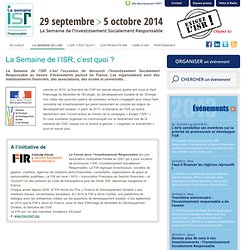 La Semaine de L'ISR, c'est quoi ? - Semaine ISR, du 11 au 20 octobre 2012
La Semaine de l'ISR c'est l'occasion de découvrir l'Investissement Socialement Responsable au travers d'événements partout en France. Les organisateurs sont des établissements financiers, des associations, des écoles et universités… Lancée en 2010, la Semaine de l'ISR est placée depuis quatre ans sous le Haut Patronage du Ministère de l'Écologie, du Développement Durable et de l'Énergie.