Funny Things
Women's Health Experts Speak Out from Judd Nelson, Tim Meadows, Nick Offerman, Kurtwood Smith, Alex Fernie, Funny Or Die, Ray Wise, Brian Flaherty, Ally Hord, and BoTown Sound
Republicans, Get In My Vagina! from Kate Beckinsale, Judy Greer, Andrea Savage, Funny Or Die, lauren, Alex Richanbach, and BoTown Sound
Sexual Harassment: House of Lies Webisode
Bic Pens for Women
How To Stop Your Child Becoming An Atheist at Kontraband
1. You're not actually intelligent. You think you're really smart, but just wait. One day soon you'll be driving down the road, then all of a sudden you'll get the feeling you forgot something.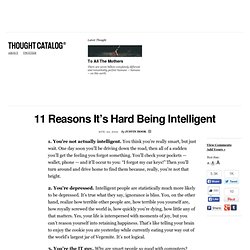 disney.gif (GIF Image, 585 × 289 pixels)
Feminazi
imagesfuneral-2ddirector-2d499x679.jpg (JPEG Image, 499 × 679 pixels) - Scaled (91%)
Friday Watch: All Dogs Go To Heaven . . .
Sauza Tequila - Make it with a Fireman
Dove Real Beauty Sketches - Men
Game of American Thrones
Paid for by the Council of Elrond.
Teaching freshmen composition, presented to you in gifs | Red Lips and Academics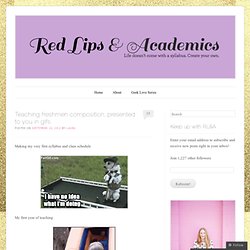 Making my very first syllabus and class schedule My first year of teaching Introducing myself to the class during my first semester of teaching Introducing myself to the class during my second semester of teaching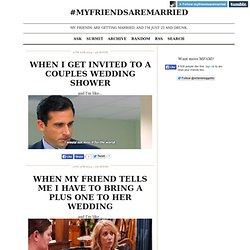 29th Mar 2013 | 71 notes When my client asks me if I have any children 29th Mar 2013 | 37 notes When my married friend asks for 1st birthday party ideas for her 3 month old 28th Mar 2013 | 89 notes When my friend invites me to her work happy hour because she has lots of single male coworkers
#myfriendsaremarried
Shit Girls Say to Gay Guys
Shit Men Say to Men Who Say Shit to Women on the Street
ThanksJesusforthefood.jpg (JPEG Image, 616 × 721 pixels) - Scaled (86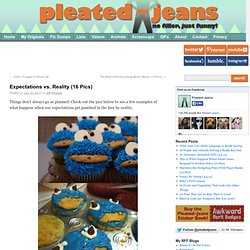 You know, just because copyright is much more difficult to enforce on the internet, doesn't mean it's not still illegal for good reason. The whole point of copyright is for the original artist to be able to control their work's distribution, particularly in commercial channels. And while nobody has tried to commercialize that particular image from this meme, if left unaddressed by the artist, eventually somebody would try to do just that. This would have almost been a borderline case in non-commericial areas, though, since it could be taken as parody/satire, which often falls under Fair Use.