Blogs et sites Com / Pub / Marketing Etc...
Blog Marketing Pub Internet Buzz'
Ads of the World | Creative Advertising Archive & Community
Blogs de com' - page 5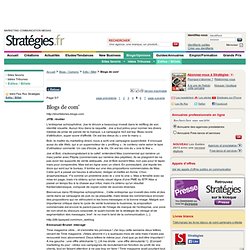 http://shortstories.blogs.com JITB: révéler L'entreprise schizophrène.
Vintage Ad Browser
Les 130 blogs de Bordeaux et la CUB
Cette création est mise à disposition sous un contrat Creative Commons par Bastien DONJON. Toutes exploitations et citations des résultats doivent mentionner la source. Cette licence concerne aussi les journalistes !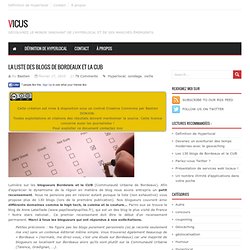 Transnets - Blog LeMonde.fr
Cité Babel
Derrière le Paravent Suèdois
Monsieur Dream (point com)
Kelblog