Books & Articles
Free Public Records From The Most Updated Public Sources. 100 Free Tools to Tutor Yourself in Anything | Online Classes.org: Find the Right Online Class Match. LearningXL | 100 Amazing Web Tools for Hobbyist Scholars. Art & Design A student attending a school of art and design must learn how to communicate ideas through visual language.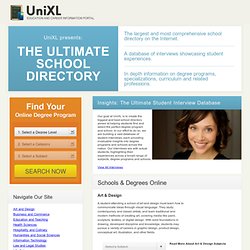 They study contemporary and classic artists, and learn traditional and modern methods of creating art, covering media like paint, sculpture, textiles, or digital design. With solid foundations in drawing, developed discipline and knowledge, students may pursue a variety of careers in graphic design, product design, conceptual art, illustration, and other fields. Call number overview. ISIJINTERNATIONAL : ISIJ International. About My J-STAGE Sign-in Register Shopping Cart Help.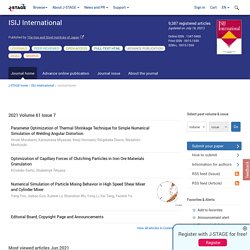 Free Scientific Books | Sciyo.com. Self-OrganizingMaps Edited by George K Matsopoulos ISBN 978-953-307-074-2, 430 pages, April 2010 Semantic Web Edited by Gang Wu.
---