Email
Score: 79% The Nokia E63 may not be aimed at the traditional All About Symbian readership, but that's not to say that there's not lots that's interesting about it - starting with the price, it has to be said, but with functional and technical points as well... Author: Nokia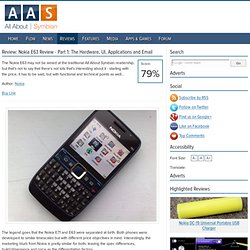 Nokia E63 Review - Part 1: The Hardware, UI, Applications and Email - All About Symbian Review
Dada Mail Feature Overview
ShinyFeet - Stomp out limitations!
43 Folders | Writing sensible email messages
What's the reality behind the 'email overload' talk? Let's look at some numbers... personal numbers. To kick things off, I've got a huge email archive. I started emailing in the early ArpaNet days, around 1972, and haven't stopped since. My archive has been extremely thorough for at least the past 12 years (and, in case you think I'm nuts for keeping all of these, my actual regret from a scientific/archive perspective is that I don't have the earlier ones too!). Why?
Eight years of email stats, pass 1: Corante > Get Real >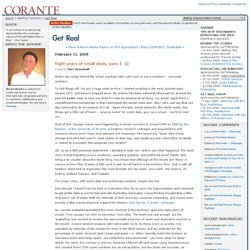 FutureMail