Social
Pfizer: Social Media Playbook: Practical Guidance for Colleagues, presented by Kate Bird on Vimeo
Case Study Time: Gaga's 'Workshop' Gets Big Results from Digital Campaign - AgencySpy
Ready Reference Engagement Guide - Good Practice Participate
- StumbleUpon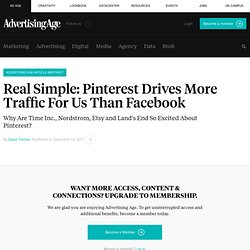 If you haven't been living under a rock for the past couple months, you've probably at least heard of Pinterest, a social bulletin board where people can easily post visuals they'd like to save and share. Pinterest has built up an impressive following in the stylish scrap-booker set in a short period of time. Marketers and publishers are starting to take notice.
Real Simple: Pinterest Drives More Traffic For Us Than Facebook
Pinterest is quietly generating revenue by modifying user submitted pins
Additional Update (2/15): Pinterest adds disclosure about how they (might) make money, my error about Skimlinks and a conversation with the Pinterest CEO. Update (2/9): Based on the considerable converge that this blog post received, I have published a new post that shares what I learned.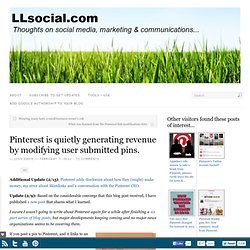 Pinterest: How does Pinterest generate revenue
Pinterest Becomes the 3rd Largest Social Network in the U.S. - SEO Inc Blog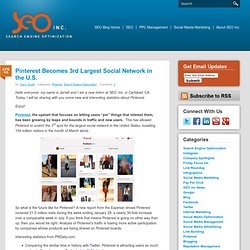 Apr 09
Social Page Sharing
Sign Up Login