Sewing
Thread Types
Rayon and polyester are the most common embroidery threads. Always choose a good quality thread to ensure the best results with your embroidery .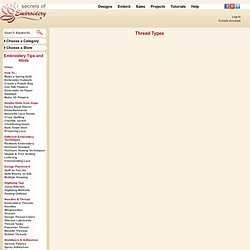 Boston Thread - buy thread, shop by Color!
Content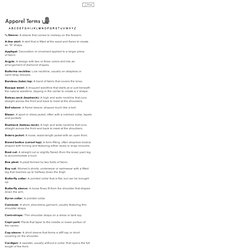 ¾ Sleeve: A sleeve that comes to midway on the forearm.
Light Weight Single Jersey Cotton 8140
Marl Grey 8140 - limited stocks
Fabric Guru.com: Fabric, Discount Fabric, Upholstery Fabric, Drapery Fabric, Fabric Remnants, wholesale fabric, fabrics, fabricguru, fabricguru.com, Waverly, P. Kaufmann, Schumacher, Robert Allen, Bloomcraft, Laura Ashley, Kravet, Greeff. - Solid Drapery
Cotton Lycra Superfine Uncut Corduroy White
There is such a tremendous selection of fabrics available; the job of choosing fabric can be overwhelming.
Choosing Fabrics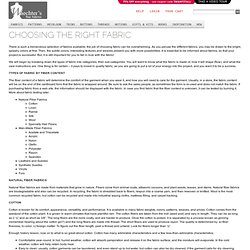 Designer Navy Lightweight Cotton Jersey Knit Fabric # NV-48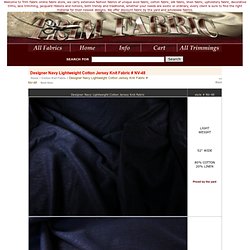 Welcome to Trim Fabric online fabric store, we carry extensive fashion fabrics of unique wool fabric, cotton fabric, silk fabric, linen fabric, upholstery fabric, decorative trims, lace trimming, jacquard ribbons and notions, both trendy and traditional, whether your needs are exotic or ordinary, every client is sure to find the right material for their newest designs.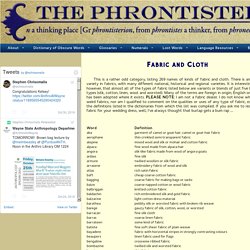 This is a rather odd category, listing 269 names of kinds of fabric and cloth.
Definitions and Descriptions of Fabric and Cloth
One Kings Lane
Looking for the right Singer sewing machine foot to do the job? If you're zig-zag stitching, you need a different foot than when you're sewing in a hidden zipper (zig-zag foot shown to the left), which is different than the foot you need for sewing flat buttons (did you know most Singer sewing machines can sew in a flat button with the right foot to do the job?)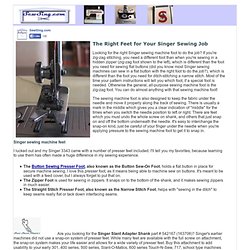 Singer Sewing Machine Feet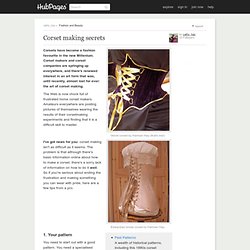 Corset making secrets
When binding your corset, take the time to do it well. Measure and pin where the binding needs to be - it must be even on both sides - and baste a line around to show where the binding needs to go. Trim the edge evenly and sew the binding on.
Singer Inspiration Line Comparison Video
David Coffin Duct-tape dress form (above) uses ordinary duct-tape as both the body-casting material and the final form.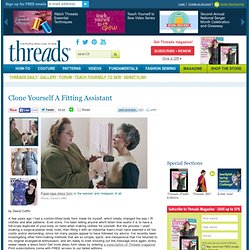 Distinctive Buttons from Sawyer Brook
how-to-make-a-simple-vest
How to use a Serger
Fabric Yardage Chart For Furniture Upholstery - a knol by K Butler
Part Three - Threading The Serger - Brother Serger 1034D
Part Six - Three Thread Overlock - Brother Serger 1034D