Photography visual aid
515da_ab43b73_XL (JPEG Image, 798x661 pixels) - Scaled (75. Miller. Powroty. Lost Marvels of Revolution-Era Russian Theater. Unfortunately, the photographs of the actors are all that remain of this 1908 premiere of Maeterlinck's Blue Bird, produced by Stanislavsky.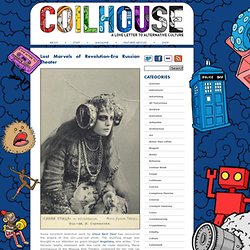 A descriptive play-by-play of the performance can be found in the 1920 book The Russian Theater Under the Revolution by Oliver Sayler (thanks, Google book search!) , but all other images of this art noveau-inspired production have been lost to time, despite Sayler's valiant attempts to preserve more for posterity, recounted in the book: Acid Picdump (141 pics) JohnnyDepp.jpg (JPEG Image, 500x429 pixels) Stunning Celebrity Portraits - Lorenzo Agius (12 pics) Young Barack Obama | Design You Trust. 22 Professional Photoshop Image Enhancing Tutorials. Adobe Photoshop is the premier tool for digital artists when it comes to professionally enhancing images.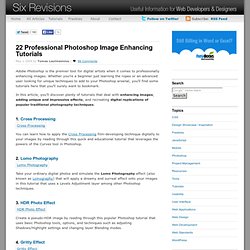 Whether you're a beginner just learning the ropes or an advanced user looking for unique techniques to add to your Photoshop arsenal, you'll find some tutorials here that you'll surely want to bookmark. In this article, you'll discover plenty of tutorials that deal with enhancing images, adding unique and impressive effects, and recreating digital replications of popular traditional photography techniques. The Sexiest Fashion Photography by Bruno Dayan - AmO Images: Capturing the Beauty of Life - AmO Images: Capturing the Beauty of Life. Beautiful Portraits of Random Strangers. Untitled Document.
---