The body
Medication for ADD & ADHD: What you need to know Making ADD/ADHD medication decisions can be difficult, but doing your homework helps. The first thing to understand is exactly what the medications for ADD and ADHD can and can't do. ADHD medication may help improve the ability to concentrate, control impulses, plan ahead, and follow through with tasks.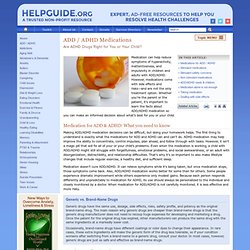 ADD/ADHD Medications: Are ADHD Drugs Right for You or Your Child?
Abstract Objective. To demonstrate the clinical characteristics, radiologic findings, and neuropathological features of tetrahydrocannabinol-related posterior fossa ischemic stroke in adolescent patients. Design. A retrospective case and chart review of 3 cases encountered at a tertiary care institution over a span of 5 years. Setting.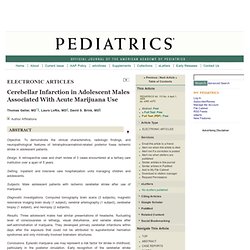 Cerebellar Infarction in Adolescent Males Associated With Acute Marijuana Use -- Geller et al. 113 (4): e365 -- Pediatrics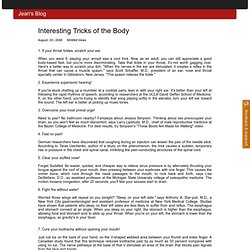 1. If your throat tickles, scratch your ear. When you were 9, playing your armpit was a cool trick. Now, as an adult, you can still appreciate a good body-based feat, but you're more discriminating. Take that tickle in your throat; it's not worth gagging over.
Wake up to nap time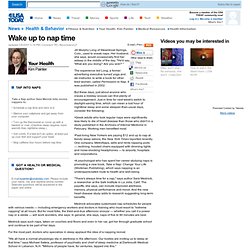 Jill Murphy Long of Steamboat Springs, Colo., used to sneak naps.