Art materials
Posted on | October 15, 2009 | No Comments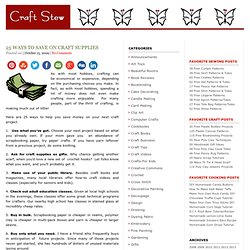 25 Ways To Save On Craft Supplies
TAP Plastics
PLEXIGLASS sheet, Acrylic, UHMW, Lexan polycarbonate, Fiberglass sheets, Plastic & Plexiglass Fabrication, Weld-On Plexiglas Glue, PTFE
CLEAR ACRYLIC SHEET-FILM - Plastic Rods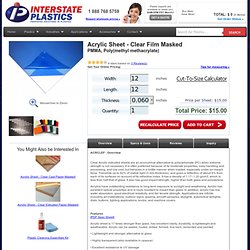 ACRCLEF - Overview Clear Acrylic extruded sheets are an economical alternative to polycarbonate (PC) when extreme strength is not necessary.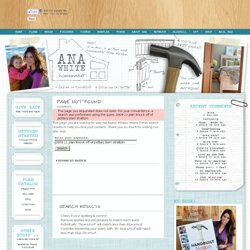 The page you requested does not exist. For your convenience, a search was performed using the query 2009 11 plan knock off of pottery barn stratton . The page you are looking for was not found.
Knock-Off Wood: PLANS: Queen Sized Captains Bed . . . Or Benches?
The World's #1 Scissors Brand™