Social media and roi excelent
How to Measure ROI in Social Business projects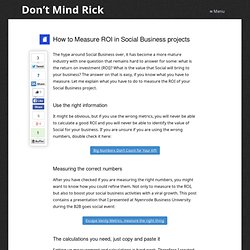 The hype around Social Business over, it has become a more mature industry with one question that remains hard to answer for some: what is the return on investment (ROI)? What is the value that Social will bring to your business?
There is No ROI in Social Media Marketing
zakaj so pomembni družabni mediji za posel
Social Media's Impending Flood of Customer Unlikes - Brian Solis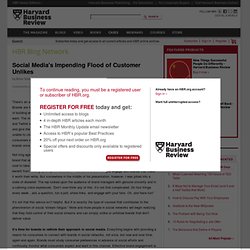 by Brian Solis | 10:43 AM September 21, 2011 There's an old saying that carries renewed meaning these days: Give the people what they want. Brands are furiously creating profiles in social networks such as Facebook and Twitter in the hopes of building engaging communities with customers and giving people what the brands think they want. The main activity in this effort is to spur consumers to "like" and "follow" a brand's Facebook and Twitter streams. But are these companies developing effective campaigns to build engagement and give the people what they want?