Orodja za merjenje - social media tools
Ann Smarty is a search marketer and full-time web entrepreneur. Ann blogs on search and social media tools. Her newest project, My Blog Guest, is a free platform for guest bloggers and blog owners. Follow Ann on Twitter @seosmarty.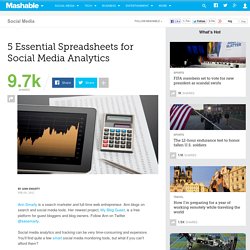 Top Ten Favorite Social Media Tools For Daily Use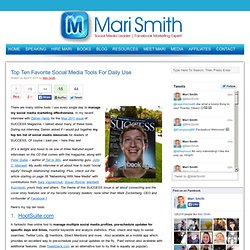 There are many online tools I use every single day to manage my social media marketing effectiveness. In my recent interview with Darren Hardy for the May 2011 issue of SUCCESS Magazine, I talked about many of these tools. During our interview, Darren asked if I would put together my top ten list of social media resources for readers of SUCCESS. Of course I said yes – here they are!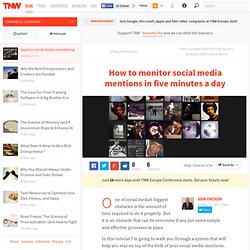 One of social media's biggest obstacles is the amount of time required to do it properly. But it is an obstacle that can be overcome if you put some simple and effective processes in place. In this tutorial I'm going to walk you through a system that will help you stay on top of the bulk of your social media mentions. The best part? Once set up, you only need five minutes a day to make it work for you. Step One: Set up a 'monitoring' folder