Design tehniques, tools and strategies
Content Calendar - Editorial Planning for Content Marketing by Vertical Measures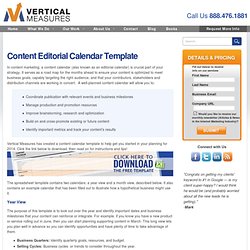 In content marketing, a content calendar (also known as an editorial calendar) is crucial part of your strategy. It serves as a road map for the months ahead to ensure your content is optimized to meet business goals, capably targeting the right audience, and that your contributors, stakeholders and distribution channels are working in concert. A well-planned content calendar will allow you to: Coordinate publication with relevant events and business milestones Manage production and promotion resources
When we first posted a photo of our do-it-yourself design ebook cover on Facebook, one of our fans challenged us a bit on whether we really designed the cover ourselves by commenting, "I bet 1 million $ they hired someone to design that image." Since I'm the guy who leads the creative services part of our Brand & Buzz team at HubSpot, I figured I would step out from behind the curtain and share the truth about how we go about designing our content. Yes, we do have a great little creative department at HubSpot, and one of our designers did create the ebook cover image. Recently my team has gotten a lot more involved in the design of our content, but it hasn't always been that way. The truth is that the vast majority of our ebooks and other resources are created by non-designers on our marketing team.
The 10 Commandments of DIY Marketing Design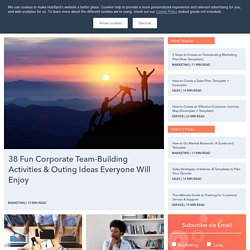 By Janet M. Six Published: February 18, 2013 Send your questions to Ask UXmatters and get answers from some of the top professionals in UX. In this edition of Ask UXmatters , our experts discuss how to select UX design tools, as well as some tools that you might find useful in a couple of typical project scenarios—working on a lean UX project and getting assigned to a UX design project late in the development cycle. They provide answers to the following questions from our readers:
UX Design Tools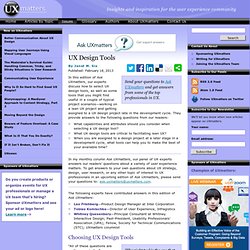 Trends in User Experience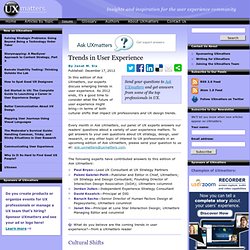 By Janet M. Six Published: December 17, 2012 Send your questions to Ask UXmatters and get answers from some of the top professionals in UX.
20 World Map Source Files (psd, eps, ai, svg & png)
Generally, finding world map source files is not an easy task. Unlike patterns, textures and vectors of mundane things, high quality world maps are not the easiest to come across. We realized this problem sometime back, and here we are today, with a solution to it — an assortment of 20 world maps in various formats (psd, eps, ai, svg and png). Browse through the collection, and do share your thoughts with us in the comments below. Also, if you are aware of any world map source file that we missed, feel free to add it to the list by commenting below. Please note that this post is a remake of our two year old post 25+ Free Vector World Maps .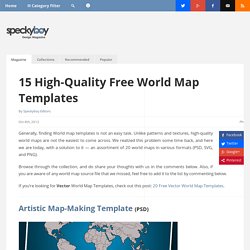 Responsive workflow
Posted on 28 May 2012 D uring the last week I was at the Webshaped conference listening Stephen Hay's talk about responsive design workflow.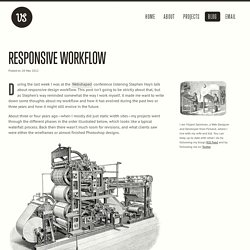 The top 25 browser tools for web designers and developers
This article first appeared in issue 218 of .net magazine - the world's best-selling magazine for web designers and developers.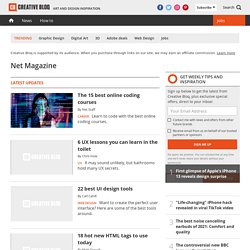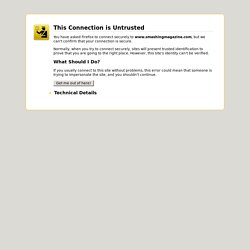 Back in January, we published an article on responsive design, " Responsive Web Design: What It Is and How to Use It ." Responsive design continues to get a lot of attention, but considering how different it is from the "traditional" way of designing websites, it can be a bit overwhelming for those designers who have yet to try it.