Analitics
Google Analytics - Online Marketing Training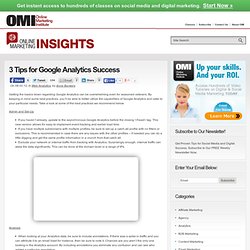 Getting the basics down regarding Google Analytics can be overwhelming even for seasoned veterans. By keeping in mind some best practices, you'll be able to better utilize the capabilities of Google Analytics and cater to your particular needs.
Bidding with Google AdWords can be an account drainer if you don't understand exactly how the system works. Bidding is about strategy. This article explains the factors that can help you decide over one bidding strategy or another.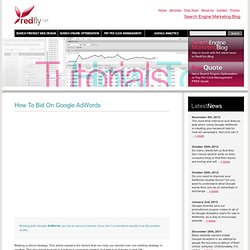 How To Bid On Google AdWords - Redfly Online Marketing, Dublin, Ireland
Your sales funnel starts way before you start selling
by Drew McLellan January 30th, 2012 · 8 Comments · Customers/Clients, Sales We all think and talk about our sales funnel a lot.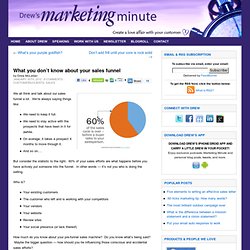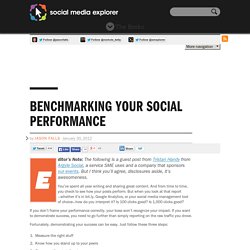 Benchmarking Your Social Performance
Editor's Note: The following is a guest post from Tristan Handy from Argyle Social, a service SME uses and a company that sponsors our events.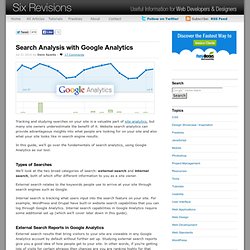 Tracking and studying searches on your site is a valuable part of site analytics, but many site owners underestimate the benefit of it. Website search analytics can provide advantageous insights into what people are looking for on your site and also what your site looks like in search engine results. In this guide, we'll go over the fundamentals of search analytics, using Google Analytics as our tool.
Search Analysis with Google Analytics
My recommendations on the 10 most useful features As you may have heard, the latest version of Google Analytics has just launched in Beta mode (you can sign up for the beta here) [Dave Chaffey has a separate post discussing whether it's worth switching or not in the Google updates 2011 summary]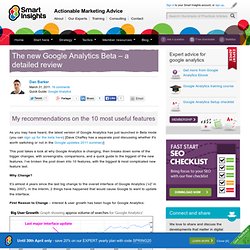 The new Google Analytics Beta – a detailed review > Smart Insights Digital Marketing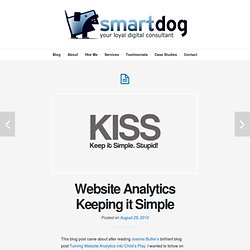 This blog post came about after reading Joanna Butler's brilliant blog post Turning Website Analytics into Child's Play. I wanted to follow on from what Joanna was talking about and add my thoughts to making your web analytics data more fun and not a chore.
Website Analytics Keeping it Simple | Smartdog Digital