Graphics
Waves - A comunidade virtual do surf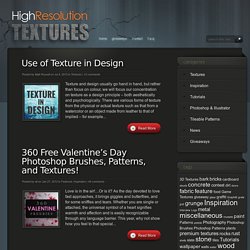 Use of Texture in Design Posted by Matt Russell on Jul 4, 2013 in Textures | 10 comments Texture and design usually go hand in hand, but rather than focus on colour, we will focus our concentration on texture as a design principle – both aesthetically and psychologically.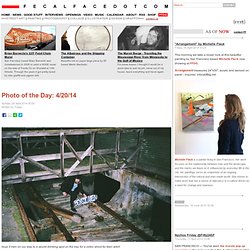 SAN FRANCISCO --- The George Krevsky Gallery opened Beth Van Hoesen: Portraits from the Castro last Thursday night at their downtown gallery and it was truly a local event. Housed in the 77 Geary St. building on the second floor, not many tourists stopped in, but there was a crowd of locals who gathered to enjoy the works. Each piece was donated by the Beth Van Hoesen trust to help raise funds for a new public monument in San Francisco, the Rainbow Honor Walk. The works were created during a 22-year period in which Hoesen lived on 22nd at the top of the Castro, in which she documented her neighbors, including many members of the Sisters of Perpetual Indulgence. The highly stylistic and flattened, yet realistic and detailed paintings highlight the intimate relationships fostered in this colorful neighborhood and are definitely worth a look before the show closes at the end of February. Words & Photos: Rachel Ralph - rachel(at)fecalface.com
Vector Magic
How to Promote Your Work on Behance As many of you already know, Behance is a world leader in helping creatives around the world promote their work. On Behance you can showcase your best works, connect with others, and build your reputation among fellow designers and artists.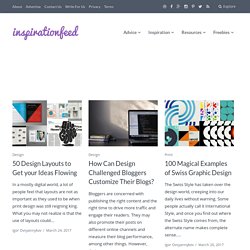 Graphism & Crea - Parts 2
Photoshop & Graphic Design
Graphic Resource & Inspiration
November 2nd, 2013 5:01 PM "War must be, while we defend our lives against a destroyer who would devour all; but I do not love the bright sword for its sharpness, nor the arrow for its swiftness, nor the warrior for his glory. I love only that which they defend."― J.R.R Tolkien
SlashTHREE - International Art Collective