Analytic
Search. Lately, there has been a lot of discussion about the future of our information consumption.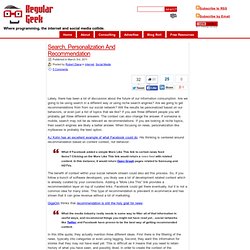 Are we going to be using search in a different way or using niche search engines? Are we going to get recommendations from from our social network? Will the results be personalized based on our behaviors, or even just a list of topics that we like? If you ask three different people you will probably get three different answers. BackType. Pricing & plans. When it comes to social media marketing services, you deserve a partner - not just a service provider.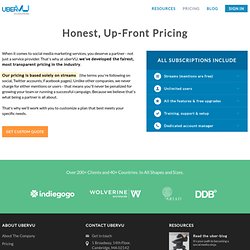 That's why at uberVU, we've developed the fairest, most transparent pricing in the industry. Our pricing is based solely on streams (the terms you're following on social, Twitter accounts, Facebook pages). Samepoint Search | | Social Media Search. Guide E-reputation, Etat des lieux et enjeux / Mars 2011.
---