WishTree
EOS 5D Mark II Réflex EOS numériques
EOS 7D Réflex EOS numériques
Cet objectif grand-angle standard classique possède une grande ouverture et une mise au point ultrasonique rapide.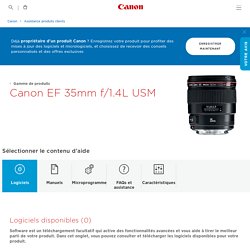 EF 35mm f/1.4L USM Objectifs à focale fixe
EF 50mm f 1.2L USM Objectifs à focale fixe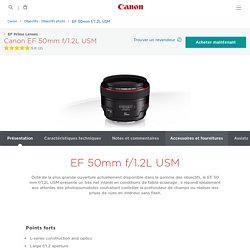 La qualité de la série L L'EF 50 mm f/1,2L USM répond aux exigences les plus élevées en matière d'optique de précision. La série L est la gamme phare des objectifs professionnels Canon, alliant un rendu d'image extraordinaire et une grande souplesse d' utilisation grâce à une structure étanche à la poussière et à l'humidité.
EF 85mm f1.2L II USM Objectifs à focale fixe
Cet objectif macro doté d'un stabilisateur d'image pose de nouvelles bases en termes de performances et de fonctionnalités. L'EF 100 mm f/2,8L IS USM, objectif de la série L, gamme prestigieuse de Canon, est le premier objectif à intégrer un stabilisateur d'image à détection d'angle et de décentrement extrêmement efficace à des distances de mise au point rapprochées.
EF 100mm f/2.8L Macro IS USM Objectifs macro
L'objectif zoom ultra grand angle des professionnels.
EF 16-35mm f2.8L II USM Zooms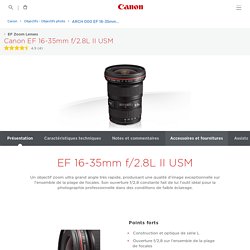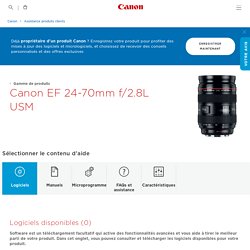 Depuis son lancement en 1995, le zoom EF 28-70 mm f/2,8L USM a connu un grand succès auprès des photographes professionnels et amateurs experts.
EF 24-70mm f/2.8L USM Zooms
EF 24-105mm f4L IS USM Objectifs stabilisés
Canon EF 70-200mm f/2.8L IS II USM Zooms
FTTH Free
FERRARI Rossa - Motorlegend
Bugatti EB110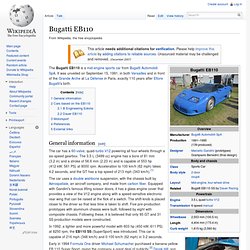 Bugatti EB110 interior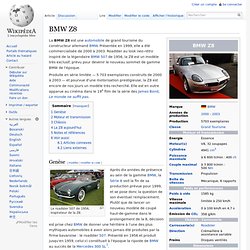 Un article de Wikipédia, l'encyclopédie libre. La BMW Z8 est une automobile de grand tourisme du constructeur allemand BMW .
BMW Z8
The Mercedes-Benz 300SL was the first iteration of the SL-Class grand tourer convertibles and fastest production car of its day.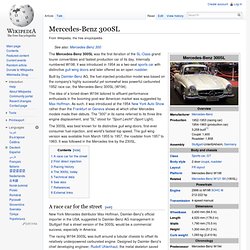 Mercedes-Benz 300SL
OEUVRE D'ART S'il est bien une version de la Porsche 911 unanimement reconnue pour ses qualités, c'est la Carrera RS 2,7 L. Cette petite bête bicolore avec sa fameuse "queue de canard" représente LA sportive par excellence, capable de procurer un plaisir de pilotage rare.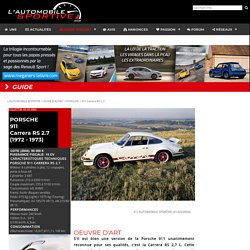 PORSCHE 911 Carrera RS 2.7 (1972-1973)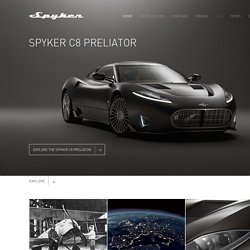 License Agreement.
Spyker C8 Laviolette SWB
DB7 Zagato
Following orders for every one of the 99 cars, production of the Zagato began in the middle mid 2003.
RENAULT CLIO II RS phase 3 (2004-2006)
LA RIPOSTE !
ALLER PLUS HAUT !
LOTUS ELISE 111R (2004
Bentley Brooklands
j'ai vu ce truc une fois, plus massif et imposant...tu meurs :p by romainpouzol Mar 22
hahahah je sentais bien qu'il y avait un œil dans le coin ^^ by romainpouzol Mar 22
Mais non, ca peut pas être sur ta wish list, c'est bcp trop ringard ça !!!! :p by PED Mar 22
1965 AC Shelby Cobra 427 Competition - Images, Specifications an
Arnage T
DB7 GT
V8 Vantage
ASTON-MARTIN DB7 GT (2003)
Porsche 959
Porsche 356
Porsche 550
Porsche Carrera GT
PORSCHE 911 (993) Carrera 4 / 4S (1994-1997)
2008 Ruf CTR-3 Images, Pricing and News
PORSCHE CARRERA-GT (2002-2007)
PORSCHE 959 (1987-1988)
BMW Z3 M Coupé (1998-2001)
2006 BMW Z4 M Coupe Images, Information and History | Conceptcar
2006 BMW 130i Images, Information and History
1973 BMW 3.0 CS Images, Information and History | Conceptcarz.co
Essai BMW 130i
BMW 130i - Présentation Motorlegend
BUGATTI EB110 (1992-1997)
1959 Ferrari 250 GT TdF Images, Information and History (Tour De
1963 Ferrari 250 GTO Images, Information and History (Grand Tour
1967 Ferrari 275 GTB/4 Images, Information and History (GTB4) |
FERRARI 550 Barchetta Pininfarina (2000-2001)
FERRARI 575 SUPERAMERICA (2005)
1959 Ferrari 250 GT California Images, Information and History |
WallyPower 118
Riva
faut que j'ajoute la maison qui va avec, sur les bords du Lac de Côme :-] by romainpouzol Mar 22
quoi ? ce truc pour clochard ? by romainpouzol Mar 22
Il manque plus que le fouquet's by PED Mar 22
Citiz
CO.UK – STABILO BOSS ORIGINAL
54j et j'suis grave en manque là !!! by romainpouzol Mar 22
C'est quand ton anniversaire ? :p by PED Mar 22
Let me google that for you
Let me google that for you